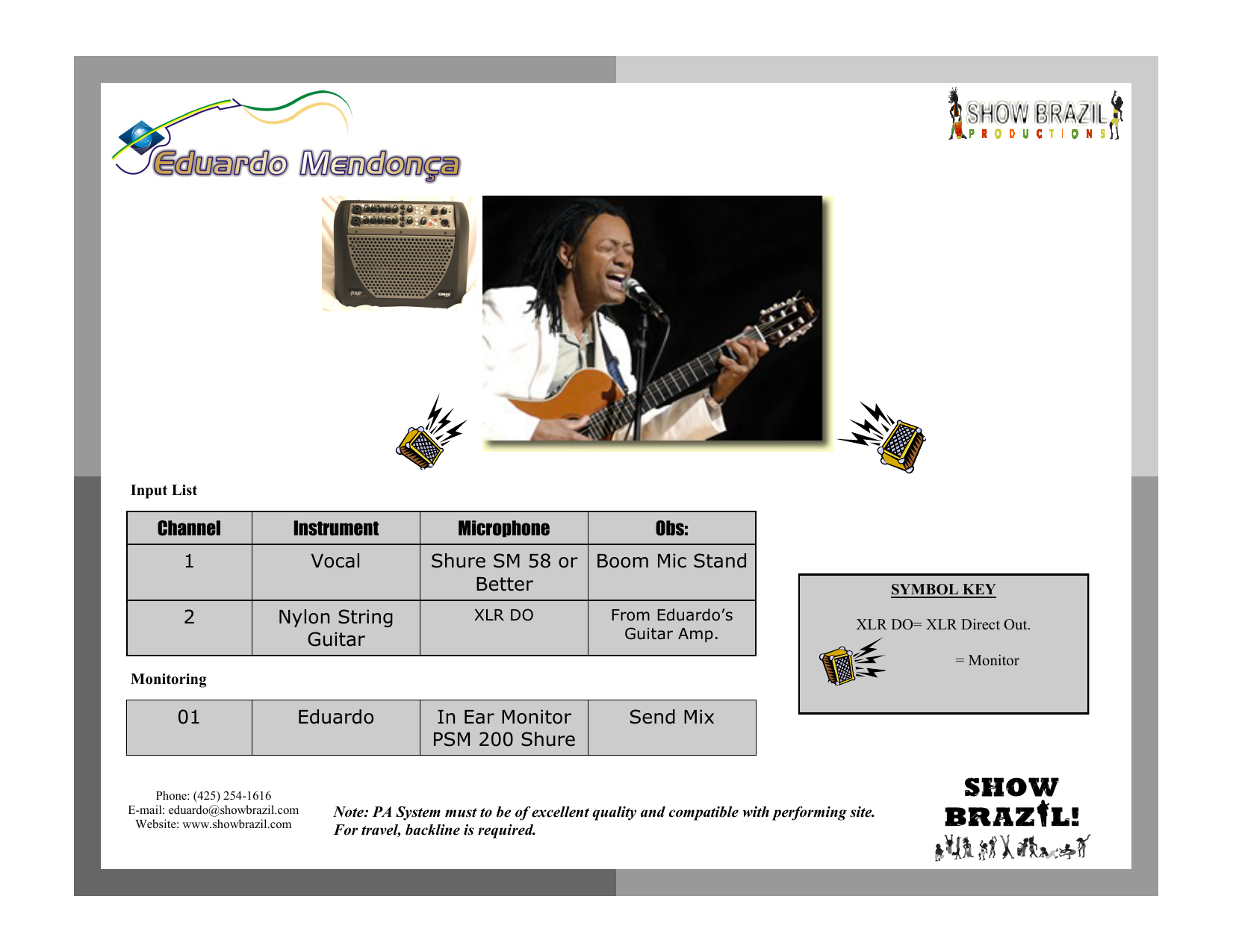 Input List
Channel
Instrument
1
Vocal
2
Nylon String
Guitar
Microphone
Obs:
Shure SM 58 or Boom Mic Stand
Better
XLR DO
From Eduardo's
Guitar Amp.
SYMBOL KEY
XLR DO= XLR Direct Out.
= Monitor
Monitoring
01
Eduardo
Phone: (425) 254-1616
E-mail: [email protected]
Website: www.showbrazil.com
In Ear Monitor
PSM 200 Shure
Send Mix
Note: PA System must to be of excellent quality and compatible with performing site.
For travel, backline is required.

* Your assessment is very important for improving the work of artificial intelligence, which forms the content of this project