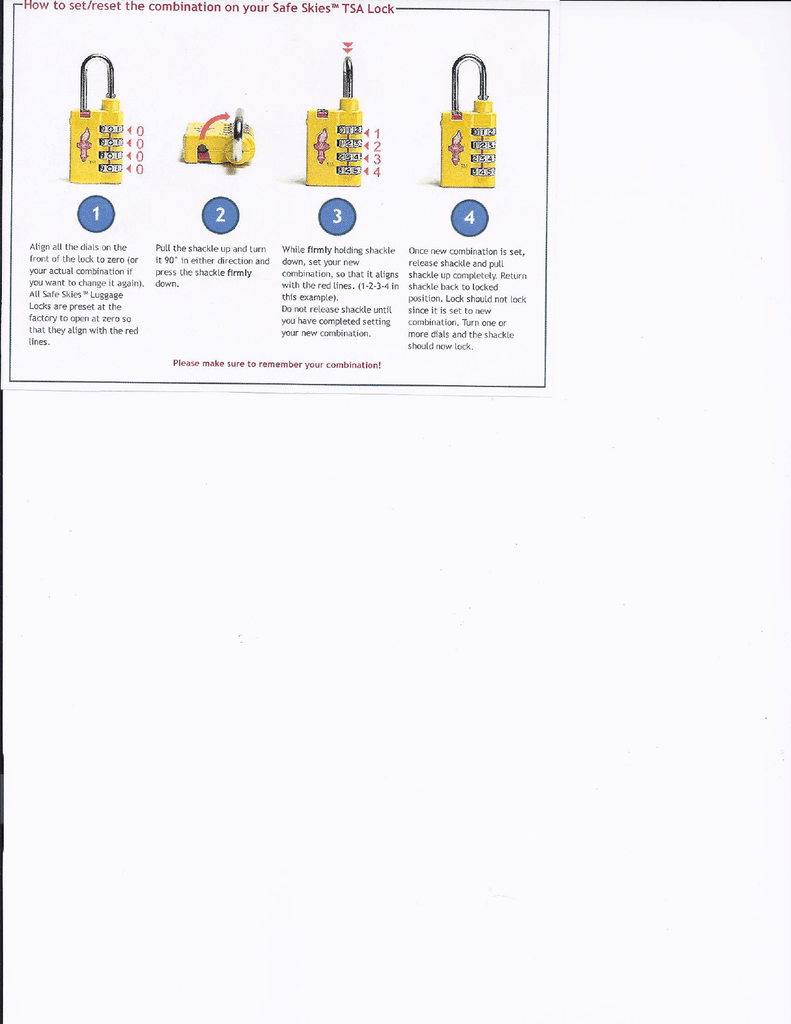 —How to set/reset the combination on your Safe Skies™ TSA Lock
Align all the dials on the
front of the lock to zero (or
your actual combination if
you want to change it again).
All Safe Skies™ Luggage
Locks are preset at the
factory to open at zero so
that they align with the red
tines,
Pull the shackle up and turn
it 90° in either direction and
press the shackle firmly
down.
While firmly holding shackle
down, set your new
combination, so that it aligns
with the red lines. (1-2-3-4 in
this example).
Do not release shackle until
you have completed setting
your new combination.
Please make sure to remember your combination!
Once new combination is set,
release shackle and pull
shackle up completely. Return
shackle back to locked
position. Lock should not lock
since it is set to new
combination. Turn one or
more dials and the shackle
should now lock.

* Your assessment is very important for improving the work of artificial intelligence, which forms the content of this project