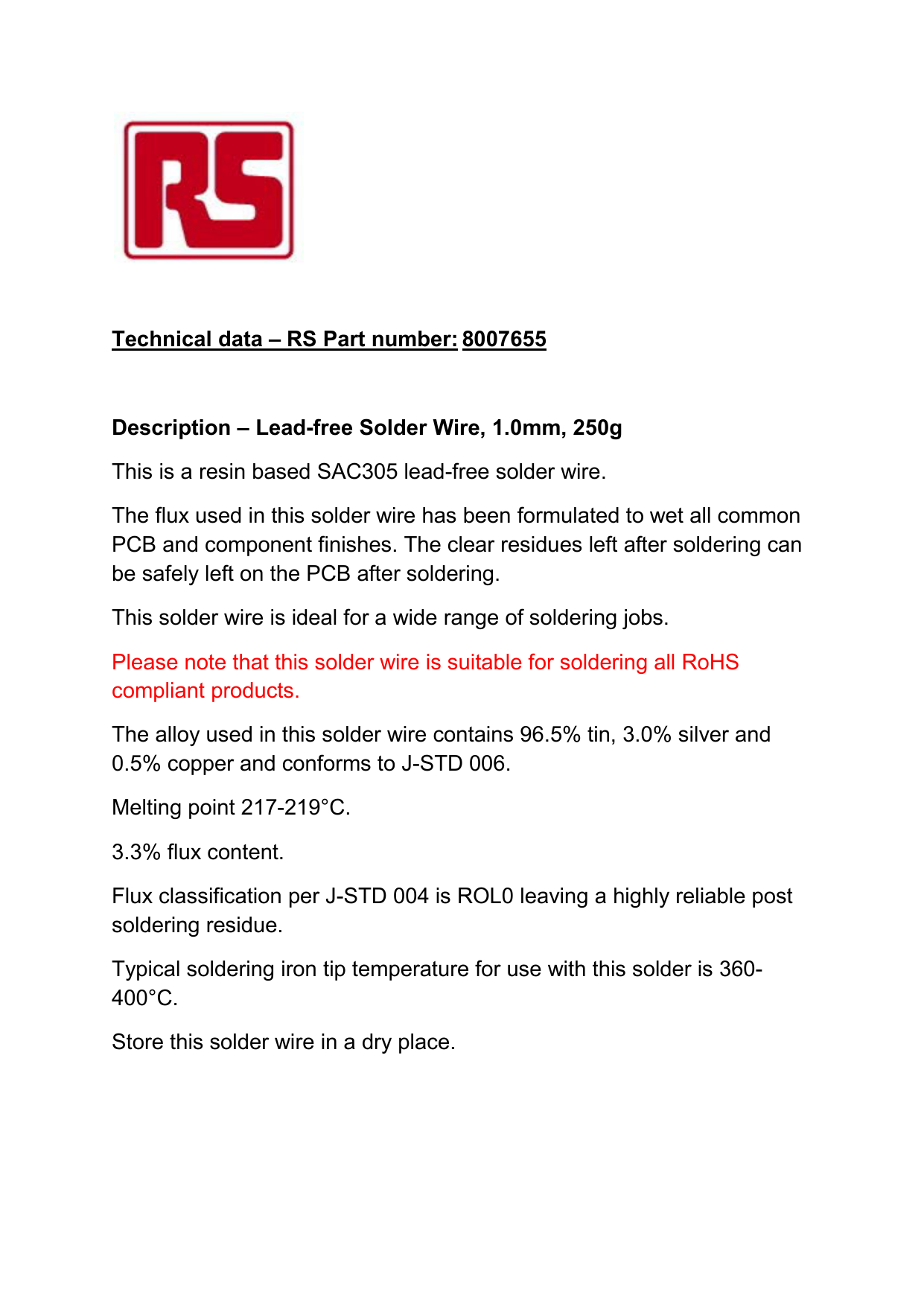 Technical data – RS Part number: 8007655
Description – Lead-free Solder Wire, 1.0mm, 250g
This is a resin based SAC305 lead-free solder wire.
The flux used in this solder wire has been formulated to wet all common
PCB and component finishes. The clear residues left after soldering can
be safely left on the PCB after soldering.
This solder wire is ideal for a wide range of soldering jobs.
Please note that this solder wire is suitable for soldering all RoHS
compliant products.
The alloy used in this solder wire contains 96.5% tin, 3.0% silver and
0.5% copper and conforms to J-STD 006.
Melting point 217-219°C.
3.3% flux content.
Flux classification per J-STD 004 is ROL0 leaving a highly reliable post
soldering residue.
Typical soldering iron tip temperature for use with this solder is 360400°C.
Store this solder wire in a dry place.

* Your assessment is very important for improving the work of artificial intelligence, which forms the content of this project