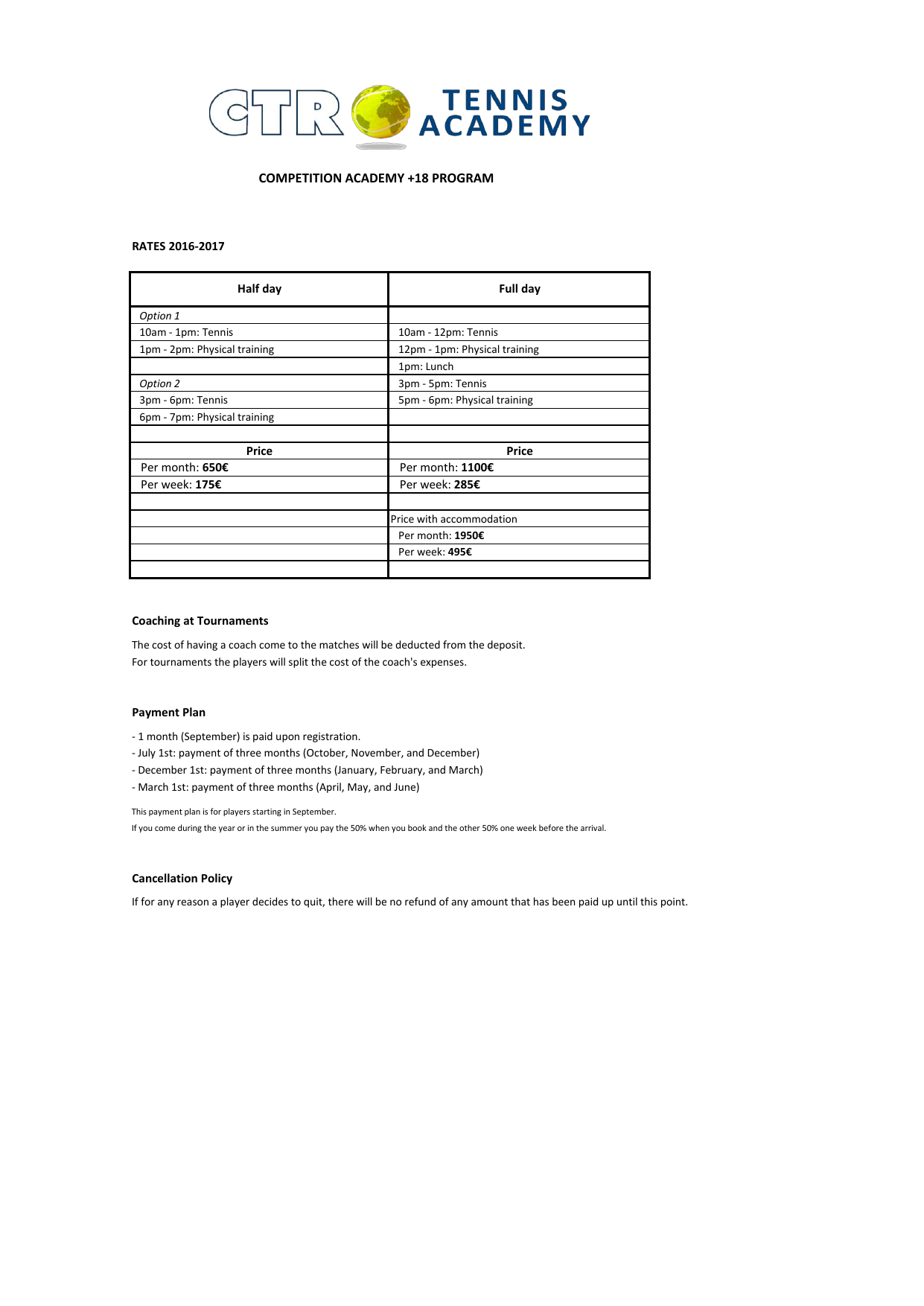 COMPETITION ACADEMY +18 PROGRAM
RATES 2016-2017
Half day
Option 1
10am - 1pm: Tennis
1pm - 2pm: Physical training
Option 2
3pm - 6pm: Tennis
6pm - 7pm: Physical training
Full day
10am - 12pm: Tennis
12pm - 1pm: Physical training
1pm: Lunch
3pm - 5pm: Tennis
5pm - 6pm: Physical training
Price
Per month: 650€
Per week: 175€
Price
Per month: 1100€
Per week: 285€
Price with accommodation
Per month: 1950€
Per week: 495€
Coaching at Tournaments
The cost of having a coach come to the matches will be deducted from the deposit.
For tournaments the players will split the cost of the coach's expenses.
Payment Plan
- 1 month (September) is paid upon registration.
- July 1st: payment of three months (October, November, and December)
- December 1st: payment of three months (January, February, and March)
- March 1st: payment of three months (April, May, and June)
This payment plan is for players starting in September.
If you come during the year or in the summer you pay the 50% when you book and the other 50% one week before the arrival.
Cancellation Policy
If for any reason a player decides to quit, there will be no refund of any amount that has been paid up until this point.

* Your assessment is very important for improving the work of artificial intelligence, which forms the content of this project