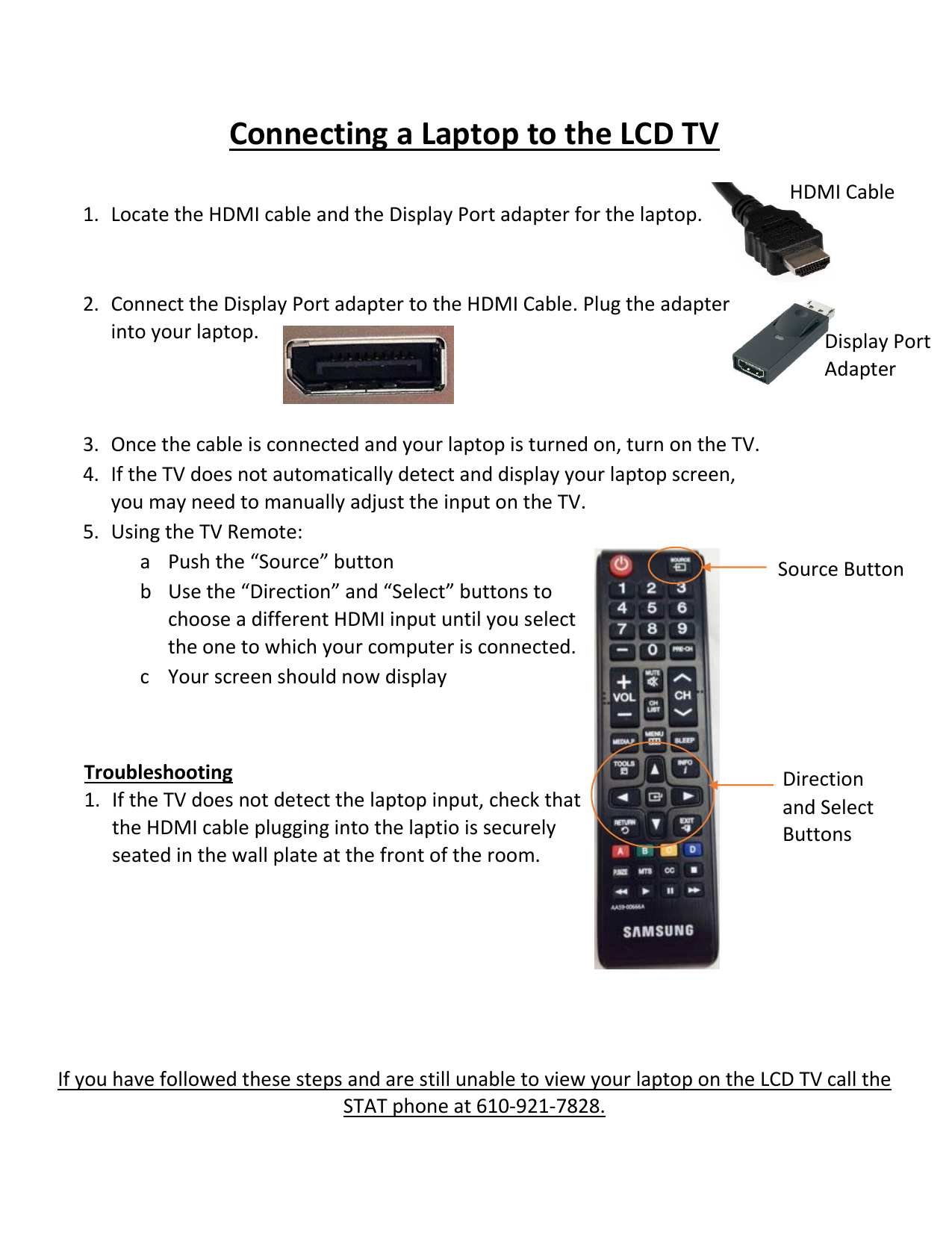 Connecting a Laptop to the LCD TV
HDMI Cable
1. Locate the HDMI cable and the Display Port adapter for the laptop.
2. Connect the Display Port adapter to the HDMI Cable. Plug the adapter
into your laptop.
Display Port
Adapter
3. Once the cable is connected and your laptop is turned on, turn on the TV.
4. If the TV does not automatically detect and display your laptop screen,
you may need to manually adjust the input on the TV.
5. Using the TV Remote:
a Push the "Source" button
Source Button
b Use the "Direction" and "Select" buttons to
choose a different HDMI input until you select
the one to which your computer is connected.
c Your screen should now display
Troubleshooting
1. If the TV does not detect the laptop input, check that
the HDMI cable plugging into the laptio is securely
seated in the wall plate at the front of the room.
Direction
and Select
Buttons
If you have followed these steps and are still unable to view your laptop on the LCD TV call the
STAT phone at 610-921-7828.

* Your assessment is very important for improving the work of artificial intelligence, which forms the content of this project