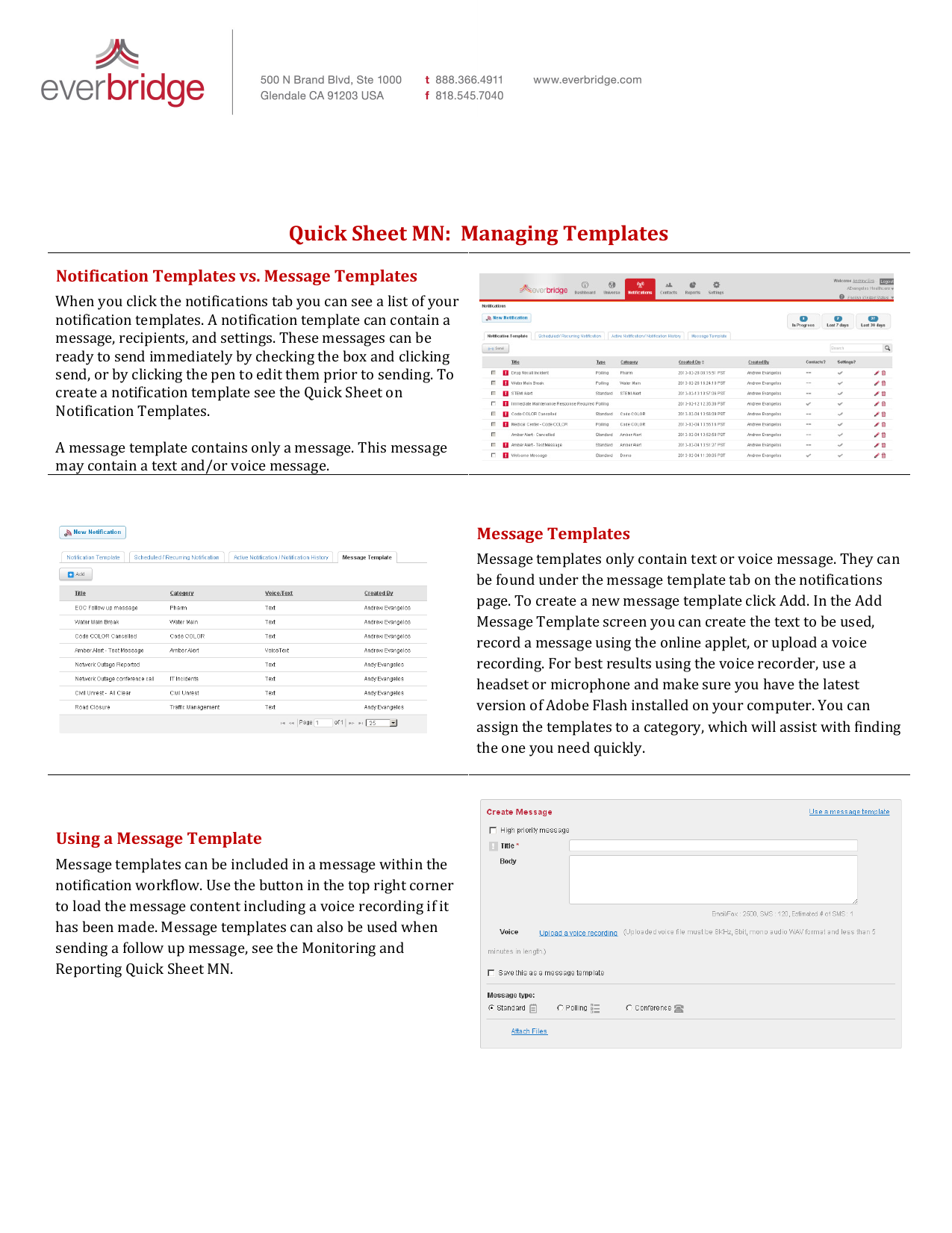 Quick Sheet MN: Managing Templates
Notification Templates vs. Message Templates
When you click the notifications tab you can see a list of your
notification templates. A notification template can contain a
message, recipients, and settings. These messages can be
ready to send immediately by checking the box and clicking
send, or by clicking the pen to edit them prior to sending. To
create a notification template see the Quick Sheet on
Notification Templates.
A message template contains only a message. This message
may contain a text and/or voice message.
Message Templates
Message templates only contain text or voice message. They can
be found under the message template tab on the notifications
page. To create a new message template click Add. In the Add
Message Template screen you can create the text to be used,
record a message using the online applet, or upload a voice
recording. For best results using the voice recorder, use a
headset or microphone and make sure you have the latest
version of Adobe Flash installed on your computer. You can
assign the templates to a category, which will assist with finding
the one you need quickly.
Using a Message Template
Message templates can be included in a message within the
notification workflow. Use the button in the top right corner
to load the message content including a voice recording if it
has been made. Message templates can also be used when
sending a follow up message, see the Monitoring and
Reporting Quick Sheet MN.

* Your assessment is very important for improving the work of artificial intelligence, which forms the content of this project