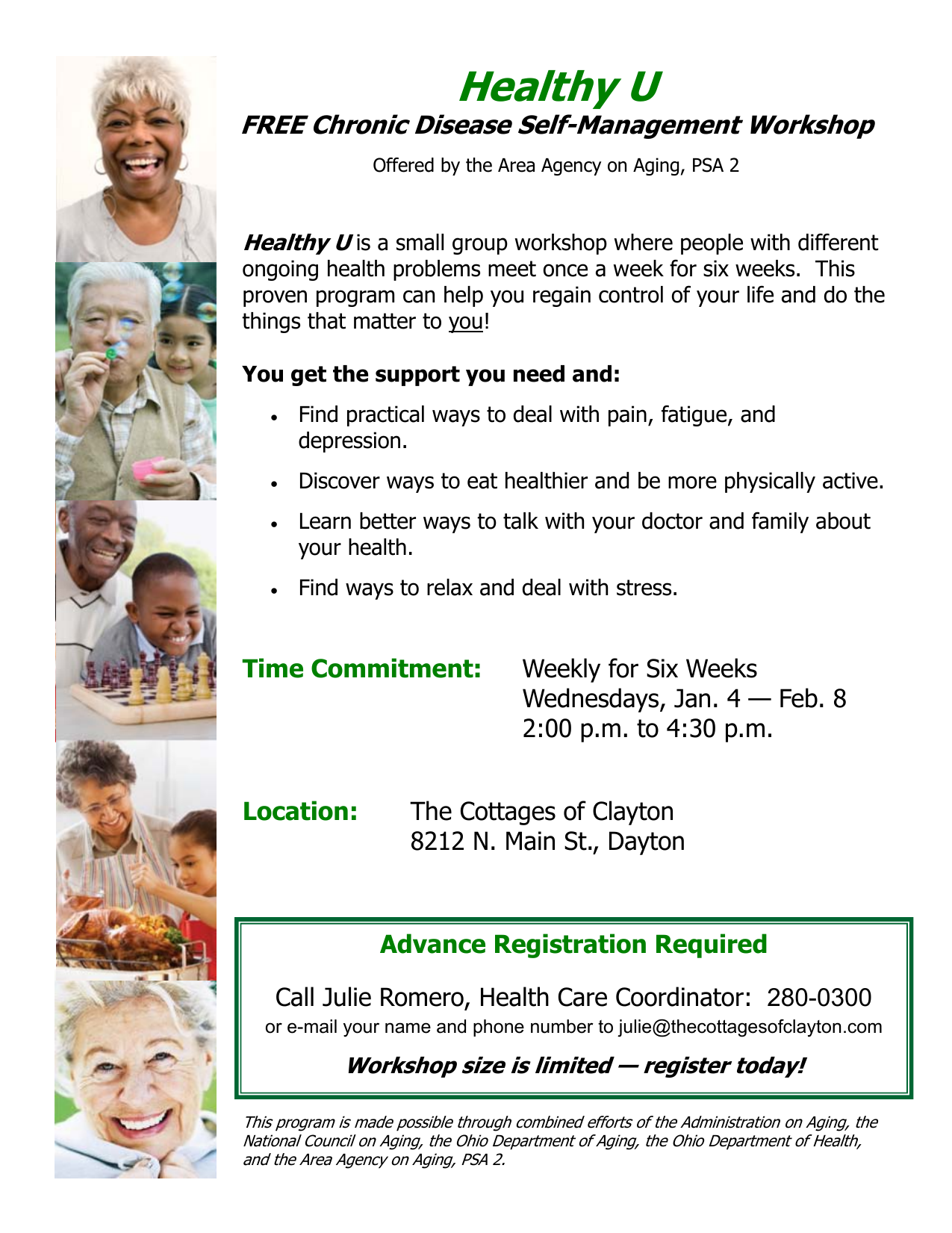 Healthy U
FREE Chronic Disease Self-Management Workshop
Offered by the Area Agency on Aging, PSA 2
Healthy U is a small group workshop where people with different
ongoing health problems meet once a week for six weeks. This
proven program can help you regain control of your life and do the
things that matter to you!
You get the support you need and:
•
Find practical ways to deal with pain, fatigue, and
depression.
•
Discover ways to eat healthier and be more physically active.
•
Learn better ways to talk with your doctor and family about
your health.
•
Find ways to relax and deal with stress.
Time Commitment:
Location:
Weekly for Six Weeks
Wednesdays, Jan. 4 — Feb. 8
2:00 p.m. to 4:30 p.m.
The Cottages of Clayton
8212 N. Main St., Dayton
Advance Registration Required
Call Julie Romero, Health Care Coordinator: 280-0300
or e-mail your name and phone number to julie@thecottagesofclayton.com
Workshop size is limited — register today!
This program is made possible through combined efforts of the Administration on Aging, the
National Council on Aging, the Ohio Department of Aging, the Ohio Department of Health,
and the Area Agency on Aging, PSA 2.

* Your assessment is very important for improving the work of artificial intelligence, which forms the content of this project