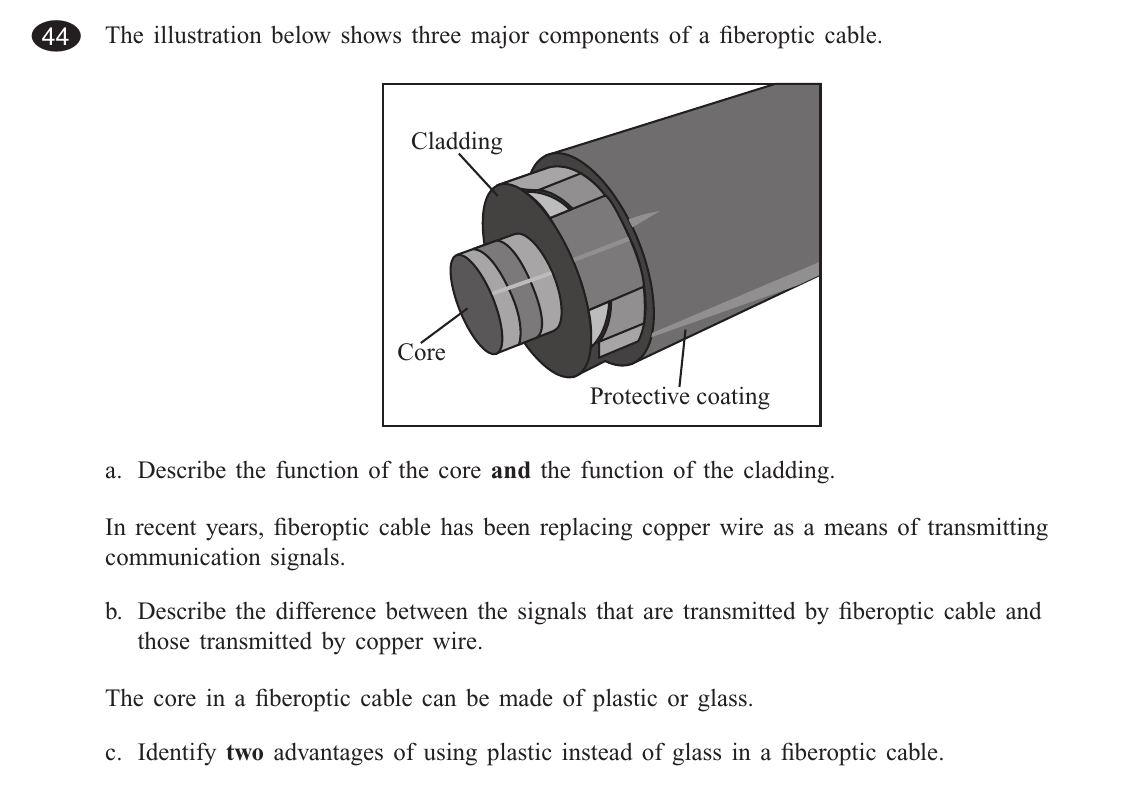 44
●
The illustration below shows three major components of a fiberoptic cable.
Cladding
Core
Protective coating
a. Describe the function of the core and the function of the cladding.
In recent years, fiberoptic cable has been replacing copper wire as a means of transmitting
communication signals.
b. Describe the difference between the signals that are transmitted by fiberoptic cable and
those transmitted by copper wire.
The core in a fiberoptic cable can be made of plastic or glass.
c. Identify two advantages of using plastic instead of glass in a fiberoptic cable.

* Your assessment is very important for improving the work of artificial intelligence, which forms the content of this project