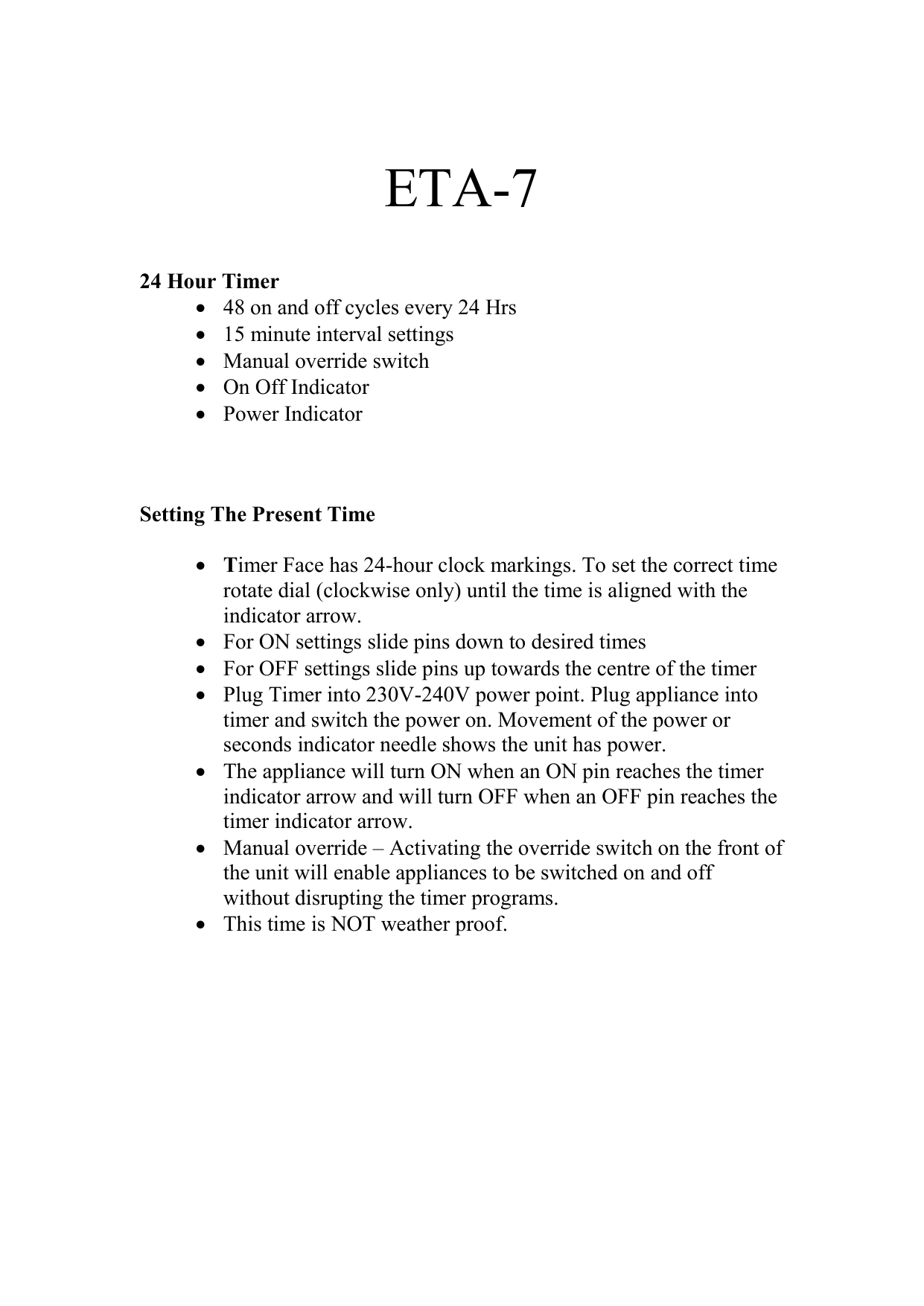 ETA-7
24 Hour Timer
 48 on and off cycles every 24 Hrs
 15 minute interval settings
 Manual override switch
 On Off Indicator
 Power Indicator
Setting The Present Time
 Timer Face has 24-hour clock markings. To set the correct time
rotate dial (clockwise only) until the time is aligned with the
indicator arrow.
 For ON settings slide pins down to desired times
 For OFF settings slide pins up towards the centre of the timer
 Plug Timer into 230V-240V power point. Plug appliance into
timer and switch the power on. Movement of the power or
seconds indicator needle shows the unit has power.
 The appliance will turn ON when an ON pin reaches the timer
indicator arrow and will turn OFF when an OFF pin reaches the
timer indicator arrow.
 Manual override – Activating the override switch on the front of
the unit will enable appliances to be switched on and off
without disrupting the timer programs.
 This time is NOT weather proof.

* Your assessment is very important for improving the work of artificial intelligence, which forms the content of this project