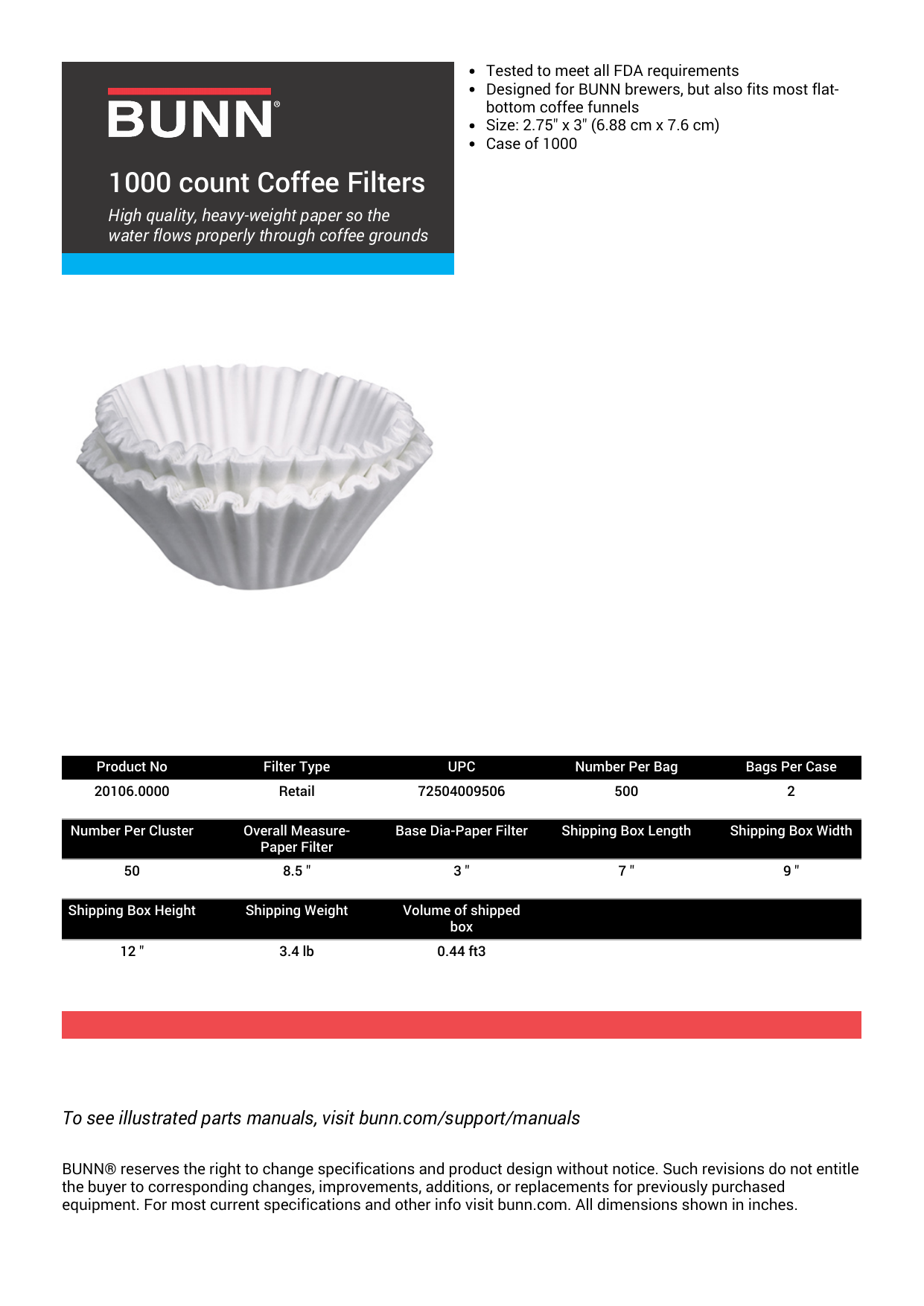 Tested to meet all FDA requirements
Designed for BUNN brewers, but also fits most flatbottom coffee funnels
Size: 2.75" x 3" (6.88 cm x 7.6 cm)
Case of 1000
1000 count Coffee Filters
High quality, heavy-weight paper so the
water flows properly through coffee grounds
Product No
Filter Type
UPC
Number Per Bag
Bags Per Case
20106.0000
Retail
72504009506
500
2
Number Per Cluster
Overall MeasurePaper Filter
Base Dia-Paper Filter
Shipping Box Length
Shipping Box Width
50
8.5 "
3"
7"
9"
Shipping Box Height
Shipping Weight
Volume of shipped
box
12 "
3.4 lb
0.44 ft3
To see illustrated parts manuals, visit bunn.com/support/manuals
BUNN® reserves the right to change specifications and product design without notice. Such revisions do not entitle
the buyer to corresponding changes, improvements, additions, or replacements for previously purchased
equipment. For most current specifications and other info visit bunn.com. All dimensions shown in inches.

* Your assessment is very important for improving the work of artificial intelligence, which forms the content of this project