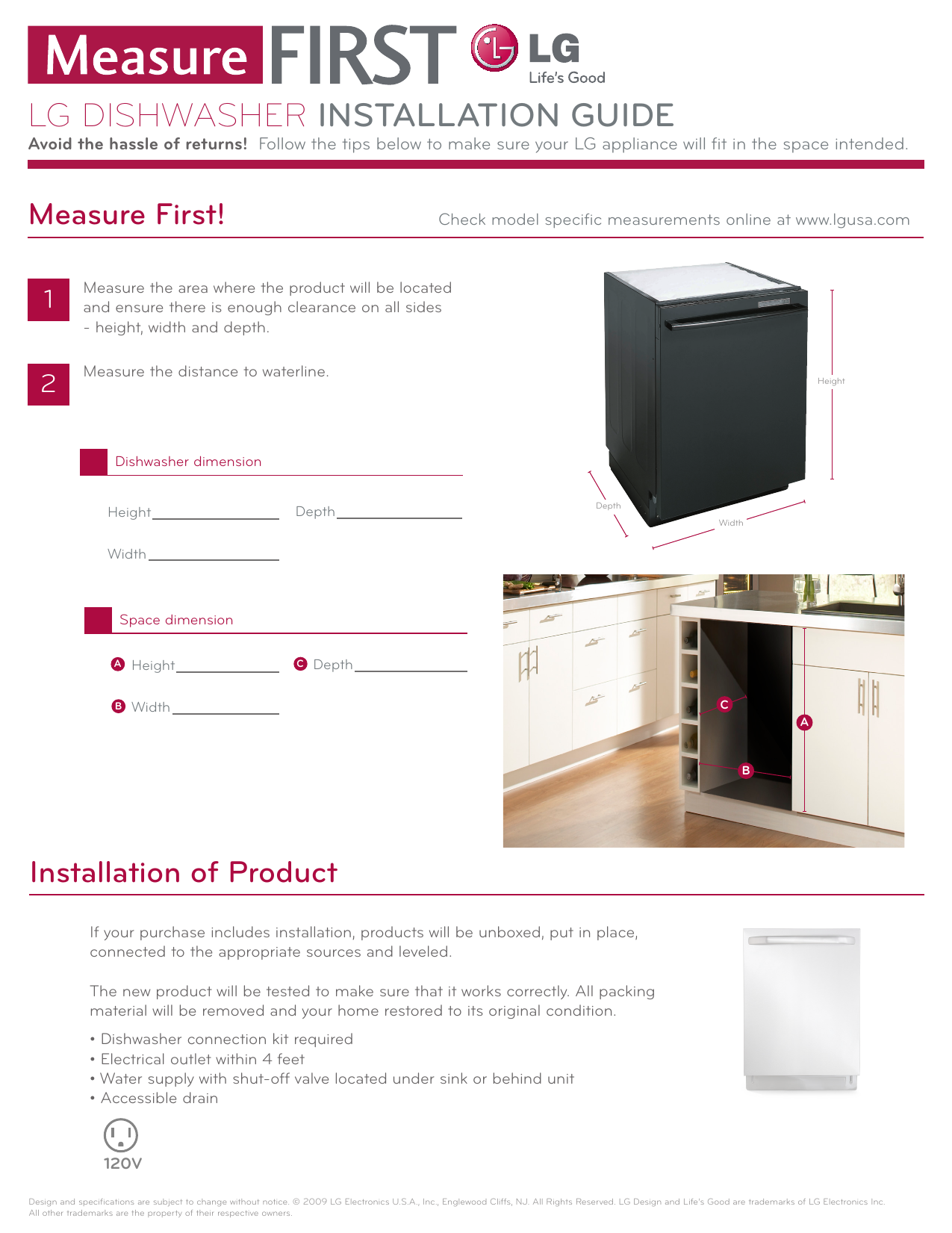 LG DISHWASHER INSTALLATION GUIDE
Avoid the hassle of returns! Follow the tips below to make sure your LG appliance will fit in the space intended.
Measure First!
Check model specific measurements online at www.lgusa.com
1
Measure the area where the product will be located
and ensure there is enough clearance on all sides
- height, width and depth.
2
Measure the distance to waterline.
Height
Dishwasher dimension
Height
Depth
Depth
Width
Width
Space dimension
A
Height
B
Width
C
Depth
C
A
B
Installation of Product
If your purchase includes installation, products will be unboxed, put in place,
connected to the appropriate sources and leveled.
The new product will be tested to make sure that it works correctly. All packing
material will be removed and your home restored to its original condition.
• Dishwasher connection kit required
• Electrical outlet within 4 feet
• Water supply with shut-off valve located under sink or behind unit
• Accessible drain
120V
Design and specifications are subject to change without notice. © 2009 LG Electronics U.S.A., Inc., Englewood Cliffs, NJ. All Rights Reserved. LG Design and Life's Good are trademarks of LG Electronics Inc.
All other trademarks are the property of their respective owners.

* Your assessment is very important for improving the work of artificial intelligence, which forms the content of this project