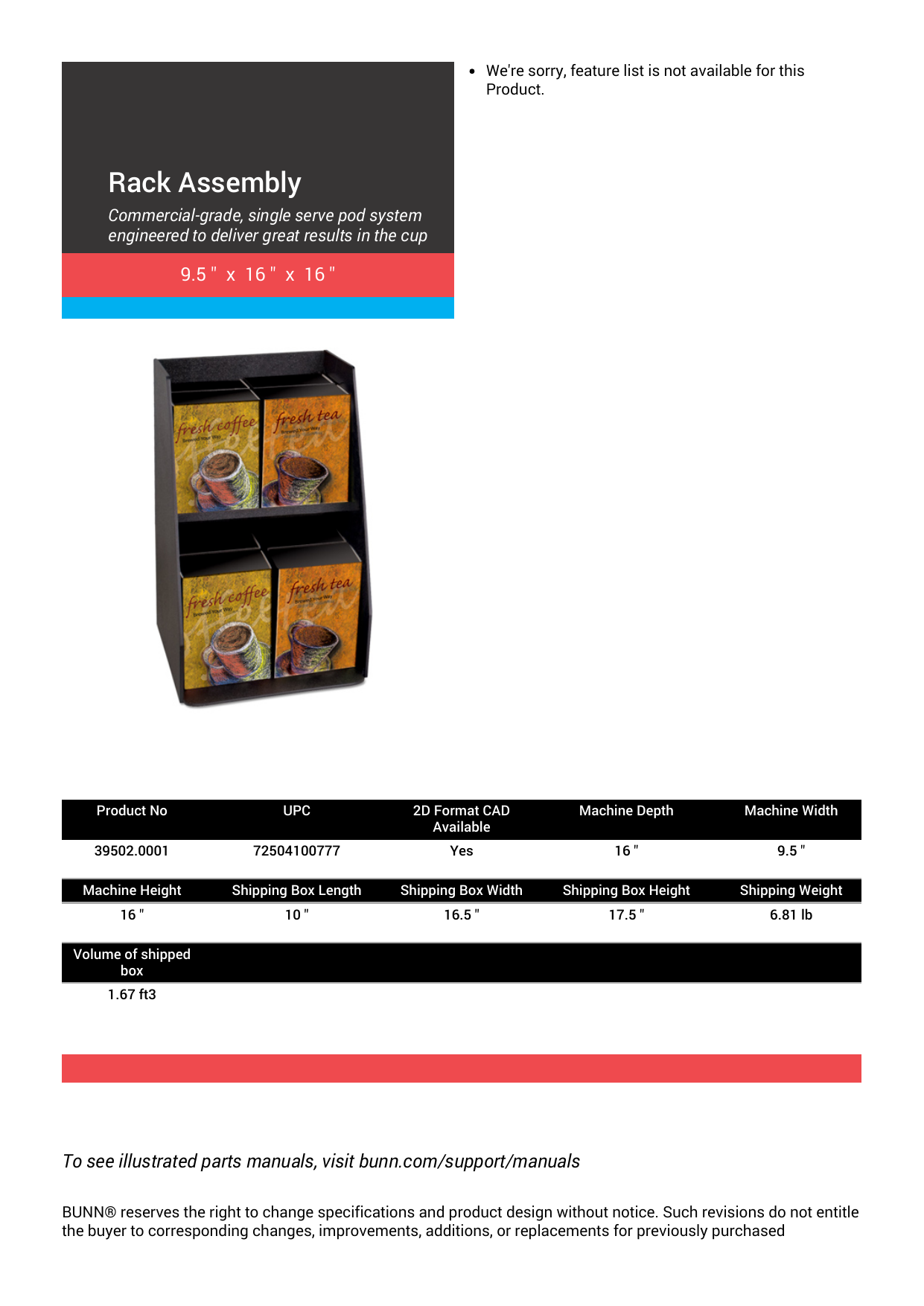 We're sorry, feature list is not available for this
Product.
Rack Assembly
Commercial-grade, single serve pod system
engineered to deliver great results in the cup
9.5 " x 16 " x 16 "
Product No
UPC
2D Format CAD
Available
Machine Depth
Machine Width
39502.0001
72504100777
Yes
16 "
9.5 "
Machine Height
Shipping Box Length
Shipping Box Width
Shipping Box Height
Shipping Weight
16 "
10 "
16.5 "
17.5 "
6.81 lb
Volume of shipped
box
1.67 ft3
To see illustrated parts manuals, visit bunn.com/support/manuals
BUNN® reserves the right to change specifications and product design without notice. Such revisions do not entitle
the buyer to corresponding changes, improvements, additions, or replacements for previously purchased
equipment. For most current specifications and other info visit bunn.com. All dimensions shown in inches.

* Your assessment is very important for improving the work of artificial intelligence, which forms the content of this project