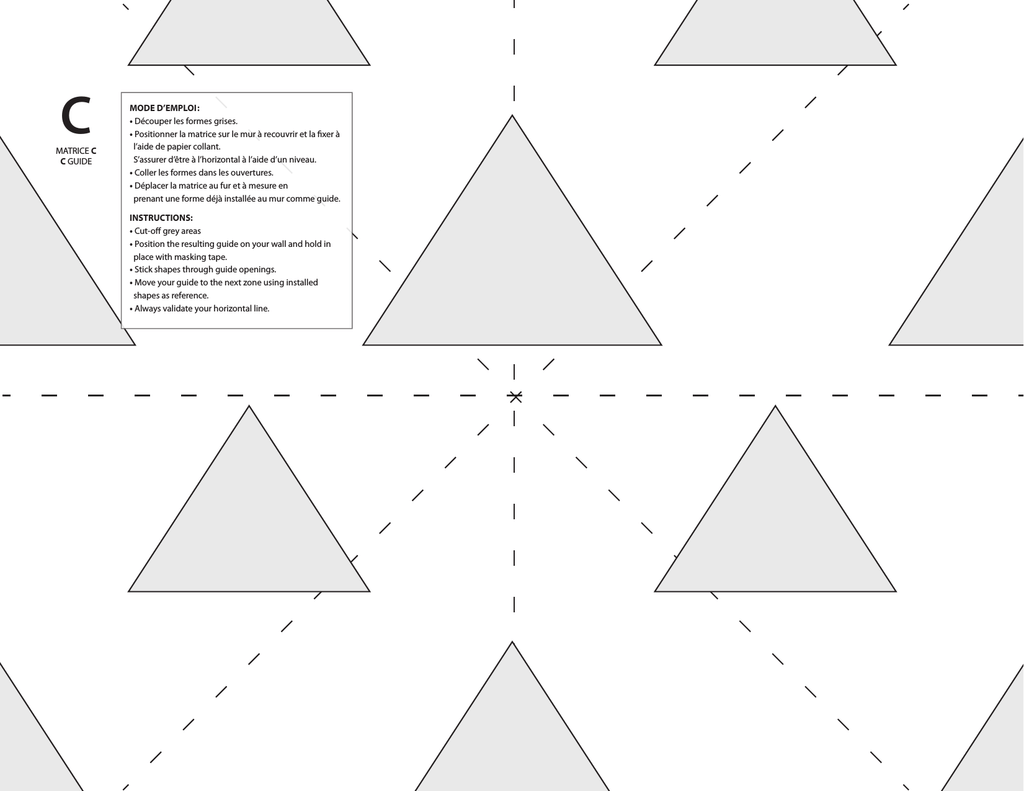 C
MATRICE C
C GUIDE
MODE D'EMPLOI:
• Découper les formes grises.
• Positionner la matrice sur le mur à recouvrir et la fixer à
l'aide de papier collant.
S'assurer d'être à l'horizontal à l'aide d'un niveau.
• Coller les formes dans les ouvertures.
• Déplacer la matrice au fur et à mesure en
prenant une forme déjà installée au mur comme guide.
INSTRUCTIONS:
• Cut-off grey areas
• Position the resulting guide on your wall and hold in
place with masking tape.
• Stick shapes through guide openings.
• Move your guide to the next zone using installed
shapes as reference.
• Always validate your horizontal line.

* Your assessment is very important for improving the work of artificial intelligence, which forms the content of this project