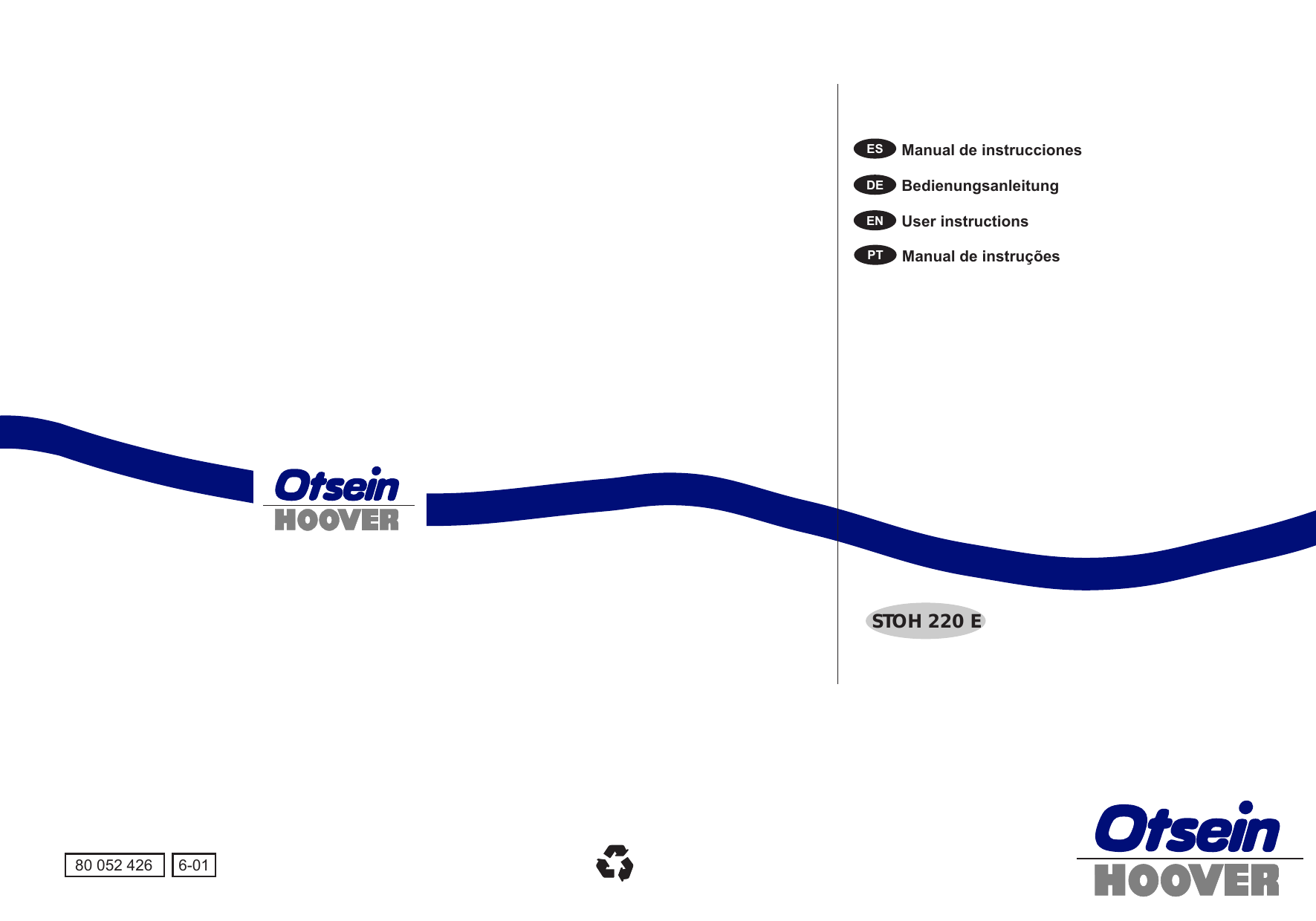 ES
Manual de instrucciones
DE
Bedienungsanleitung
EN
User instructions
PT
Manual de instruções
STOH 220 E
80 052 426
6-01
ES
La firma fabricante declina toda responsabilidad por los posibles errores de impresión que
puedan haber en este libreto. Asimismo, se reserva el derecho de efectuar las modificaciones
que se consideren útiles a sus propios productos sin comprometer las características
esenciales.
DE Der Hersteller haftet nicht für eventuelle Druckfehler in diesem Anweisungshandbuch. Weiterhin
behält sich der Hersteller das Recht auf technische Änderungen vor, die keine Auswirkungen
auf die wesentlichen Eigenschaften der Geräte haben.
EN The manufacturer declines all responsibility in the event of any printing mistakes in this booklet.
The manufacturer also reserves the right to make appropriate modifications to its products
without changing the essential characteristics.
PT
A firma fabricante declina toda responsabilidade pelos possíveis erros de impressão que
possam existir neste manual. Do mesmo modo, reserva-se o direito de efectuar as modificações
que se considerarem úteis aos seus próprios produtos sem comprometer as características
essenciais.

* Your assessment is very important for improving the work of artificial intelligence, which forms the content of this project