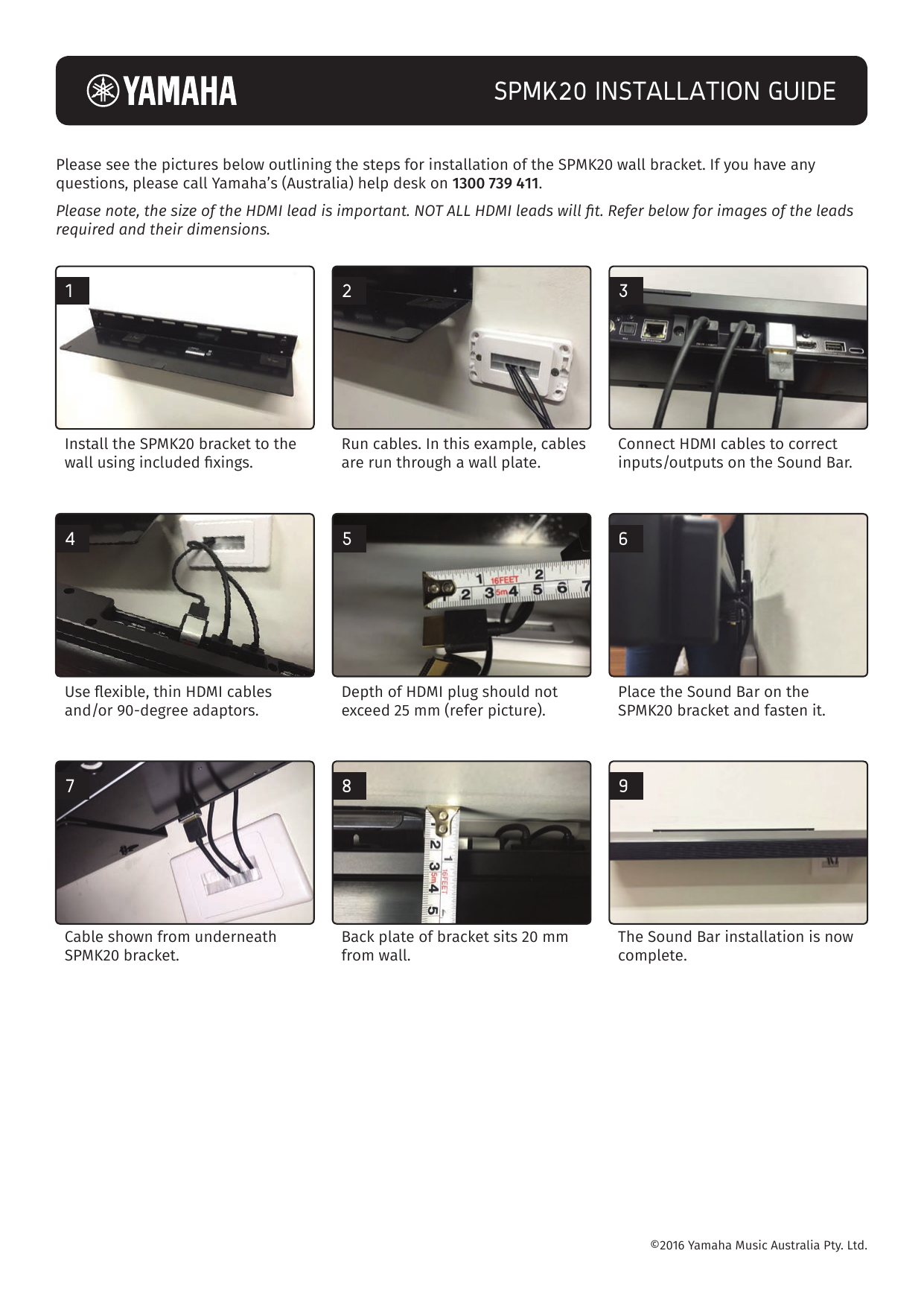 SPMK20 INSTALLATION GUIDE
Please see the pictures below outlining the steps for installation of the SPMK20 wall bracket. If you have any
questions, please call Yamaha's (Australia) help desk on 1300 739 411.
Please note, the size of the HDMI lead is important. NOT ALL HDMI leads will fit. Refer below for images of the leads
required and their dimensions.
1
2
3
Install the SPMK20 bracket to the
wall using included fixings.
Run cables. In this example, cables
are run through a wall plate.
Connect HDMI cables to correct
inputs/outputs on the Sound Bar.
4
5
6
Use flexible, thin HDMI cables
and/or 90-degree adaptors.
Depth of HDMI plug should not
exceed 25 mm (refer picture).
Place the Sound Bar on the
SPMK20 bracket and fasten it.
7
8
9
Cable shown from underneath
SPMK20 bracket.
Back plate of bracket sits 20 mm
from wall.
The Sound Bar installation is now
complete.
©2016 Yamaha Music Australia Pty. Ltd.

* Your assessment is very important for improving the work of artificial intelligence, which forms the content of this project