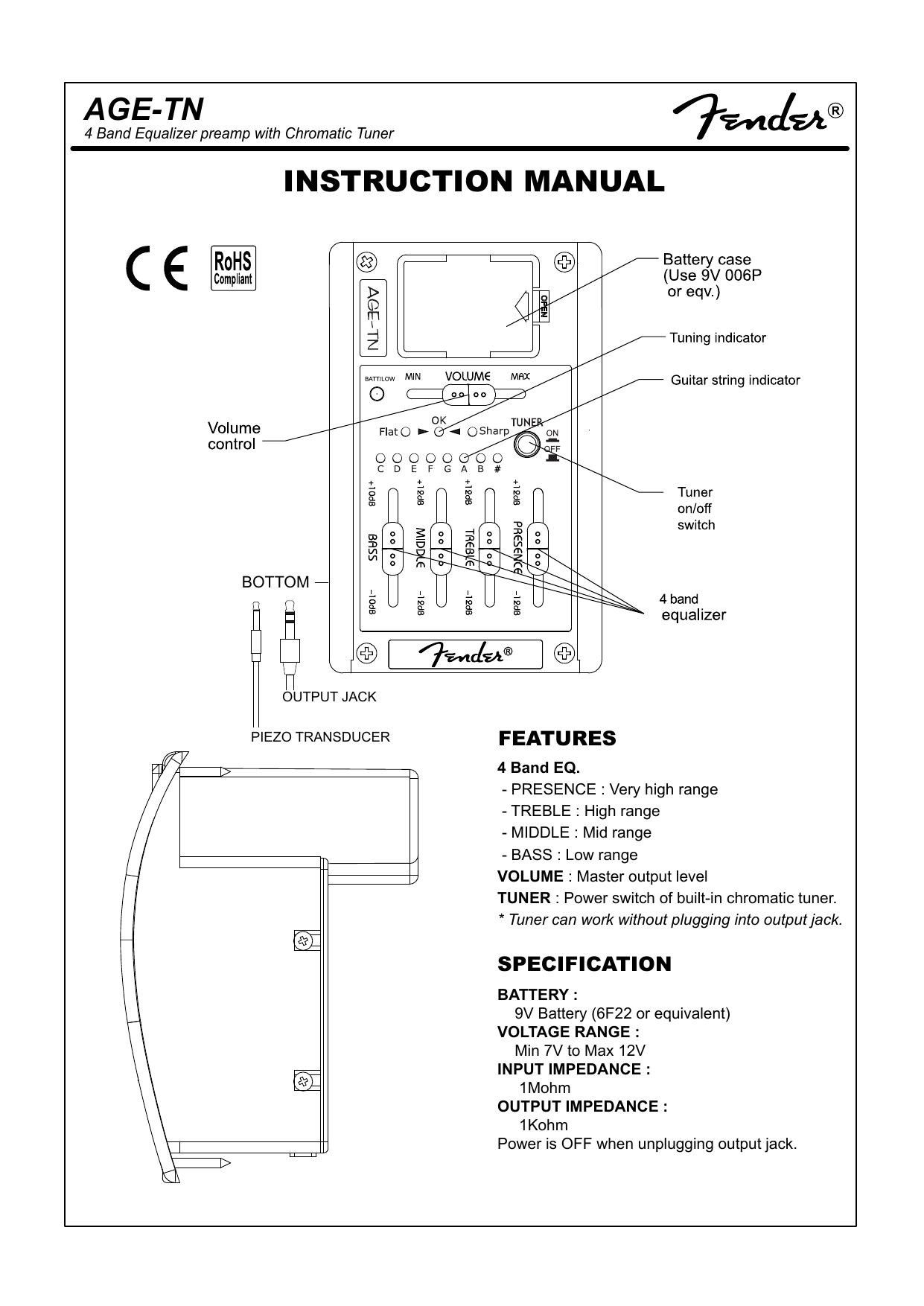 AGE-TN
4 Band Equalizer preamp with Chromatic Tuner
INSTRUCTION MANUAL
BOTTOM
OUTPUT JACK
PIEZO TRANSDUCER
FEATURES
4 Band EQ.
- PRESENCE : Very high range
- TREBLE : High range
- MIDDLE : Mid range
- BASS : Low range
VOLUME : Master output level
TUNER : Power switch of built-in chromatic tuner.
* Tuner can work without plugging into output jack.
SPECIFICATION
BATTERY :
9V Battery (6F22 or equivalent)
VOLTAGE RANGE :
Min 7V to Max 12V
INPUT IMPEDANCE :
1Mohm
OUTPUT IMPEDANCE :
1Kohm
Power is OFF when unplugging output jack.

* Your assessment is very important for improving the work of artificial intelligence, which forms the content of this project