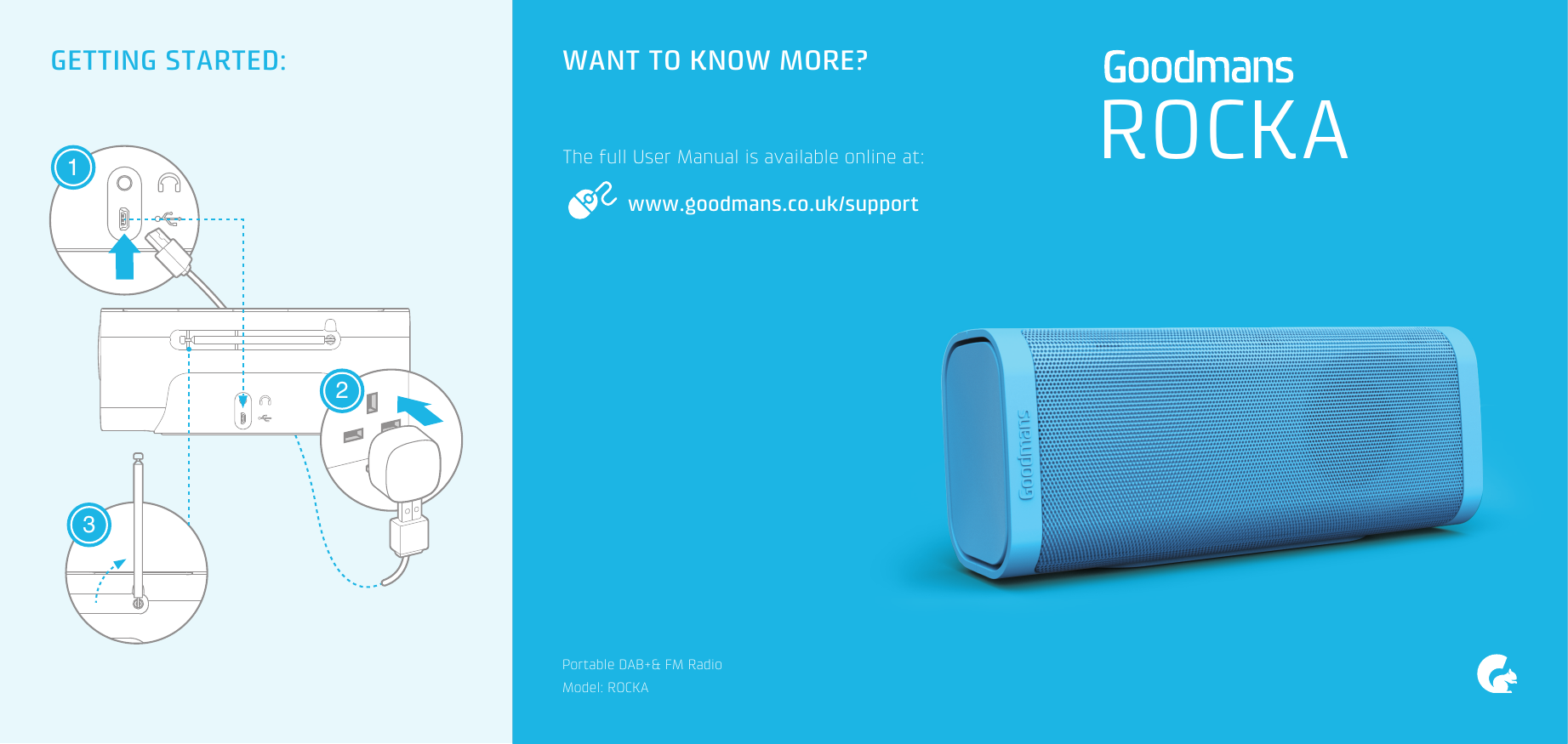 GETTING STARTED:
WANT TO KNOW MORE?
The full User Manual is available online at:
1
www.goodmans.co.uk/support
2
3
Portable DAB+& FM Radio
Model: ROCKA
ROCKA
HEADLINE
THANK
YOU
1
LISTENING TO ROCKA:
Thank you for choosing a Goodmans product. We've
Text
been making electronics for the British people over 70
years. Each of our products has been carefully designed
to be great at what it does and this one is no exception.
We hope you enjoy your new Rocka DAB+ Digital Radio.
DID YOU KNOW?
Rocka can save up to 8 of your favourite radio
stations. You can save 4 in DAB+ and 4 in FM mode.
Please read the Guarantee & Safety booklet before
starting. The full User Manual is available online.
In the box
Rocka
Quick Start Guide
Power Plug
Guarantee &
Safety Booklet
Easily turn Rocka on by flicking the side panel.
The radio will start up in DAB+ mode and
automatically scan for the available stations.
Press the DAB/FM button to switch between
DAB+ and FM mode.
Press the dial and then turn it to navigate
between the available radio stations. Press
again to select.
To store a preset, press and hold down the
preset number. To recall a station, just press
the relevant preset number.

* Your assessment is very important for improving the work of artificial intelligence, which forms the content of this project