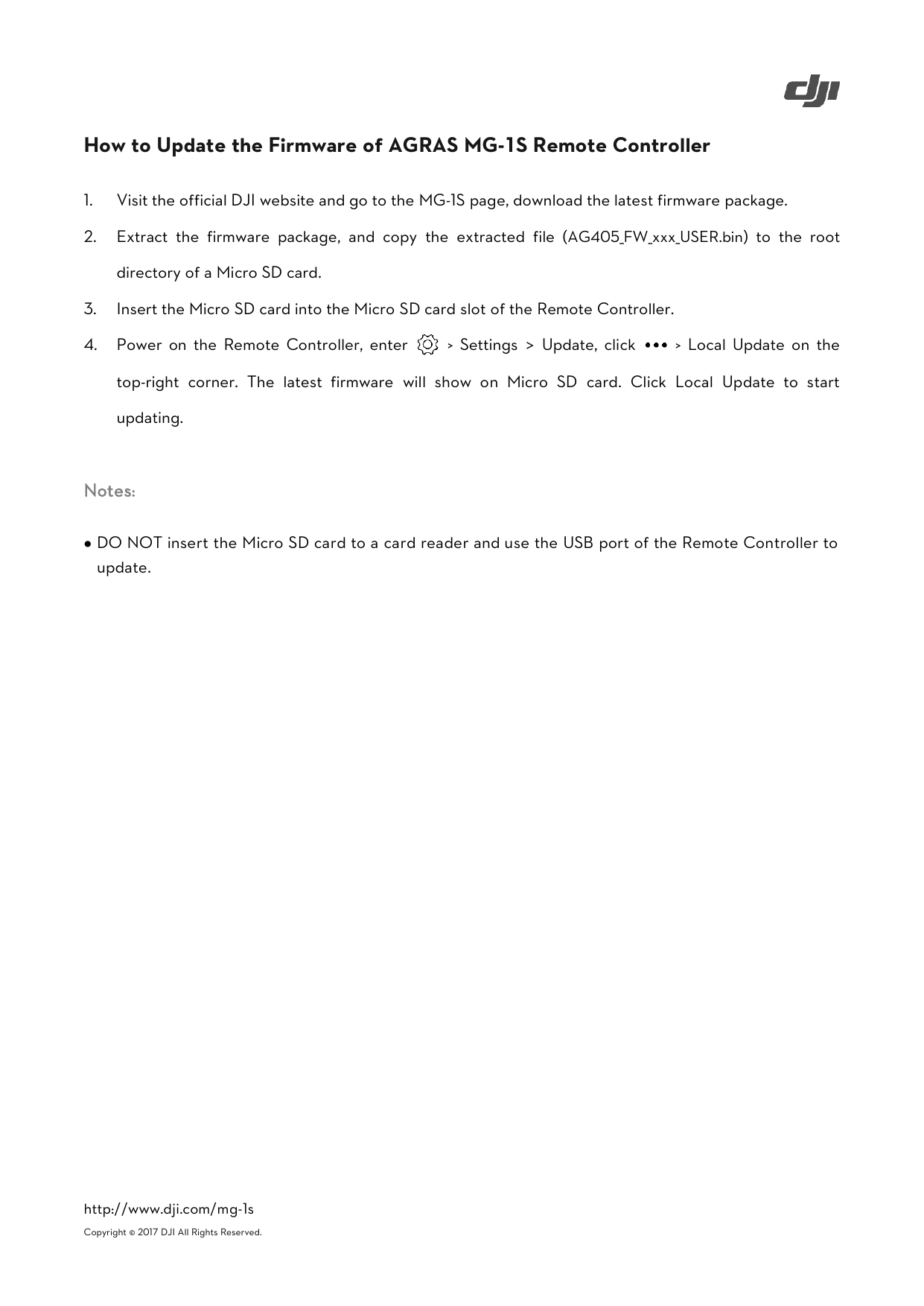 How to Update the Firmware of AGRAS MG-1S Remote Controller
1.
Visit the official DJI website and go to the MG-1S page, download the latest firmware package.
2.
Extract the firmware package, and copy the extracted file (AG405_FW_xxx_USER.bin) to the root
directory of a Micro SD card.
3.
Insert the Micro SD card into the Micro SD card slot of the Remote Controller.
4.
Power on the Remote Controller, enter
> Settings > Update, click
> Local Update on the
top-right corner. The latest firmware will show on Micro SD card. Click Local Update to start
updating.
Notes:
 DO NOT insert the Micro SD card to a card reader and use the USB port of the Remote Controller to
update.
http://www.dji.com/mg-1s
Copyright © 2017 DJI All Rights Reserved.

* Your assessment is very important for improving the work of artificial intelligence, which forms the content of this project