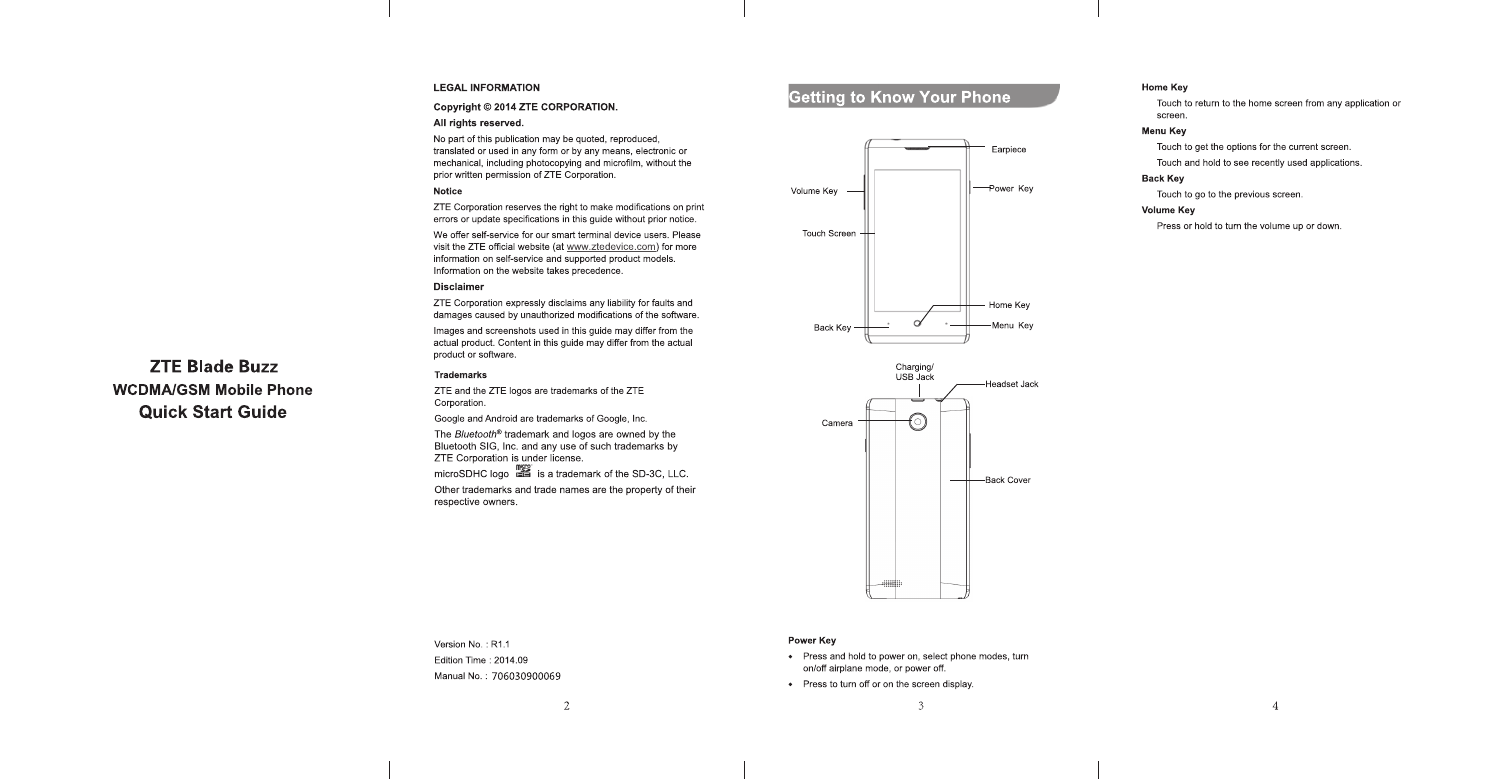 ZTE Mobile Phone Registration
Dear customer, in order to provide you better service, one
registration message will send to ZTE service database. This
message is free from ZTE. You will be charged one normal
SMS rate by your operator.
E-Waste Management
What is E-waste?
'E-waste' means waste electrical
and electronic equipment (WEEE).
How harmful is e-waste?
E-wastes are considered dangerous, as certain components
of some electronic products contain materials that are hazardous,
depending on their condition and density. If improperly disposed,
they can leach lead and other harmful substances into soil
and groundwater.
Govt. of India vide notification dated May 12, 2011 has
announced E-waste (Management and Handling) Rules, 2011
("Rules").
According to these Rules, the consumer now has the legal
responsibility to dispose of the waste electrical and electronic
equipment (popularly known as "WEEE") in the prescribed
manner and not by just throwing it into a dustbin or giving
/selling it to scrap dealer.
V RECYCLE , is an initiative by Videocon where we recycle
your old and no longer useful phones.
There are 3 easy steps to begin playing your part:
Step 1: Grab your old and useless phone (or its accessories).
Step 2: Locate a ZTE Collection Point near you, available at
www.ztedevice.com .
Step 3: Drop your old phone into the designated collection
boxes.
Lets join hands today to celebrate the glory of nature earth
& help in making it a better & healthier place for all of us.

* Your assessment is very important for improving the work of artificial intelligence, which forms the content of this project