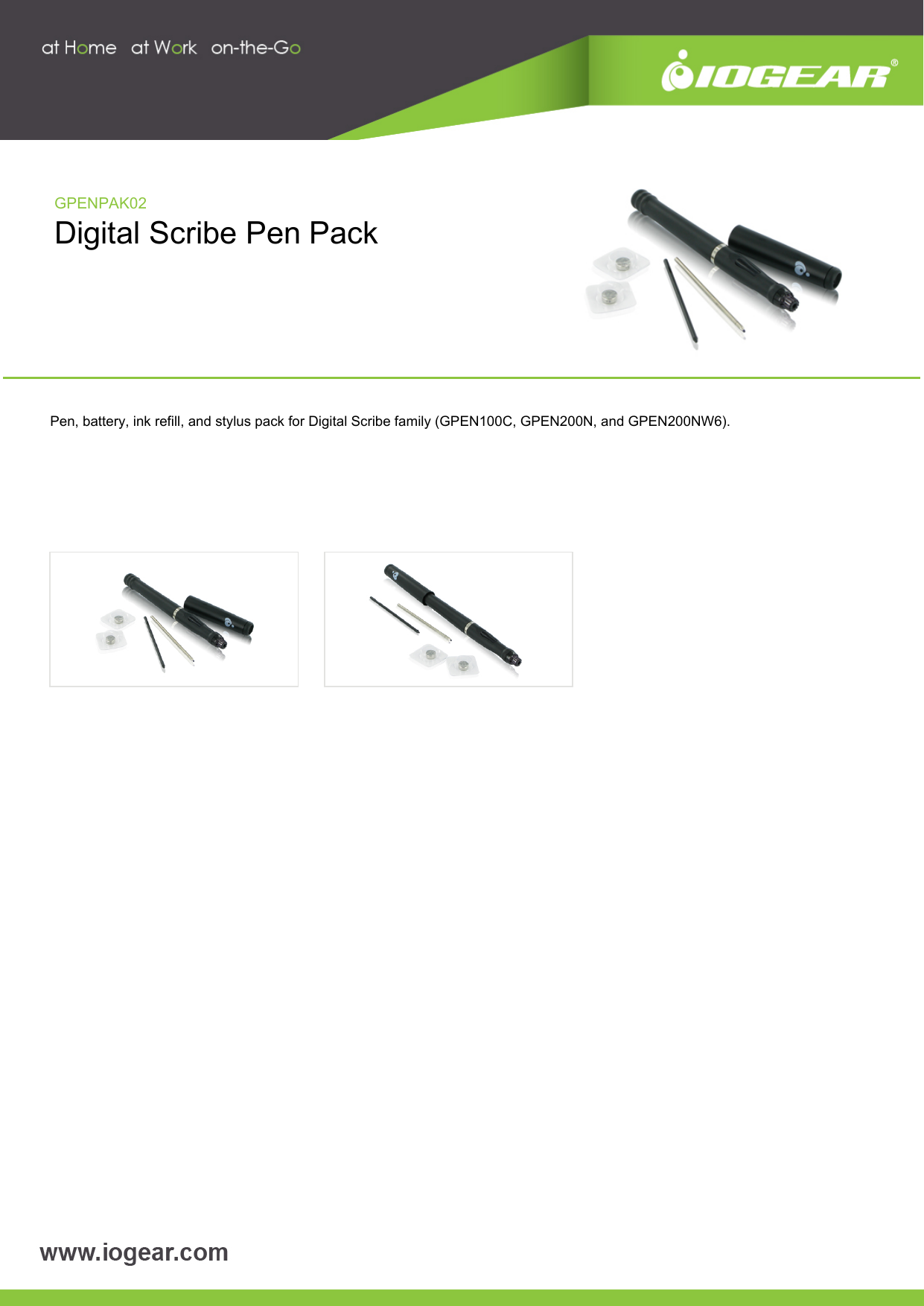 GPENPAK02
Digital Scribe Pen Pack
Pen, battery, ink refill, and stylus pack for Digital Scribe family (GPEN100C, GPEN200N, and GPEN200NW6).
Requirements
Package Contents
1 x Pen
1 x Ink Refill*
1 x Stylus
2 x SR41 Batteries
*Standard Ball Point Refill: 67.2mm long, 2.33mm diameter
Specifications
Function
GPENPAK02
Dimensions
GPENPAK02
Unit Dimensions
Width
0.5 in.
Height
0.5 in.
Length
5.5 in.
Unit Package Dimensions
Width
1.1in.
Height
0.6 in.
Length
5.6 in.
Weight
Powered by TCPDF (www.tcpdf.org)
Unit Pack Wt.
0.3lb.
Unit Wt.
0.25 lb.

* Your assessment is very important for improving the work of artificial intelligence, which forms the content of this project