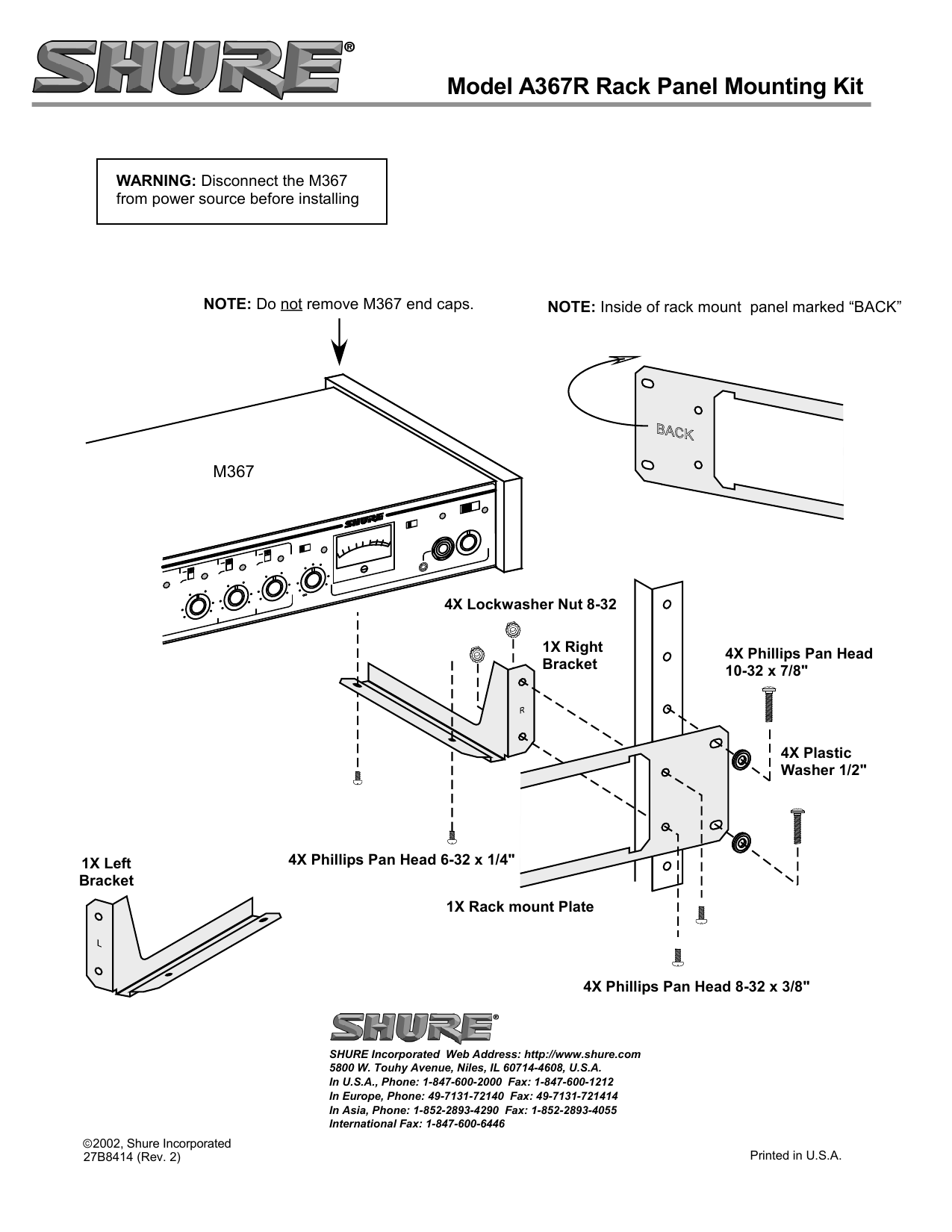 Model A367R Rack Panel Mounting Kit
WARNING: Disconnect the M367
from power source before installing
NOTE: Do not remove M367 end caps.
NOTE: Inside of rack mount panel marked "BACK"
M367
ÂÂÂÂ
ÂÂÂÂ ÂÂ
ÂÂ
ÂÂÂÂ
4X Lockwasher Nut 8-32
1X Right
Bracket
4X Phillips Pan Head
10-32 x 7/8"
4X Plastic
Washer 1/2"
1X Left
Bracket
4X Phillips Pan Head 6-32 x 1/4"
1X Rack mount Plate
4X Phillips Pan Head 8-32 x 3/8"
SHURE Incorporated Web Address: http://www.shure.com
5800 W. Touhy Avenue, Niles, IL 60714-4608, U.S.A.
In U.S.A., Phone: 1-847-600-2000 Fax: 1-847-600-1212
In Europe, Phone: 49-7131-72140 Fax: 49-7131-721414
In Asia, Phone: 1-852-2893-4290 Fax: 1-852-2893-4055
International Fax: 1-847-600-6446
2002, Shure Incorporated
e
27B8414 (Rev. 2)
Printed in U.S.A.

* Your assessment is very important for improving the work of artificial intelligence, which forms the content of this project