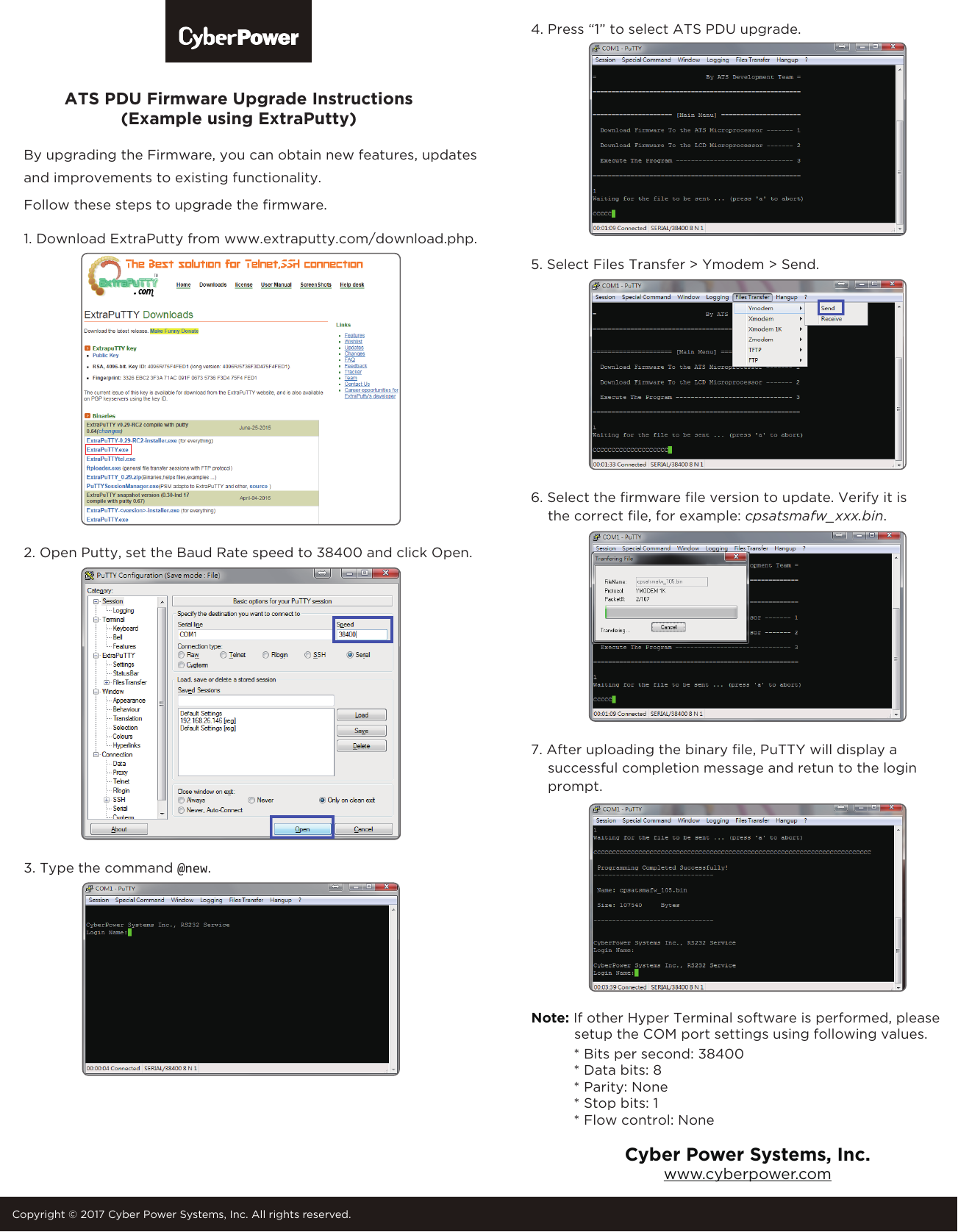 4. Press "1" to select ATS PDU upgrade.
ATS PDU Firmware Upgrade Instructions
(Example using ExtraPutty)
By upgrading the Firmware, you can obtain new features, updates
and improvements to existing functionality.
Follow these steps to upgrade the firmware.
1. Download ExtraPutty from www.extraputty.com/download.php.
5. Select Files Transfer > Ymodem > Send.
6. Select the firmware file version to update. Verify it is
the correct file, for example: cpsatsmafw_xxx.bin.
2. Open Putty, set the Baud Rate speed to 38400 and click Open.
7. After uploading the binary file, PuTTY will display a
successful completion message and retun to the login
prompt.
3. Type the command @new.
Note: If other Hyper Terminal software is performed, please
setup the COM port settings using following values.
* Bits per second: 38400
* Data bits: 8
* Parity: None
* Stop bits: 1
* Flow control: None
Cyber Power Systems, Inc.
www.cyberpower.com
Copyright © 2017 Cyber Power Systems, Inc. All rights reserved.

* Your assessment is very important for improving the work of artificial intelligence, which forms the content of this project