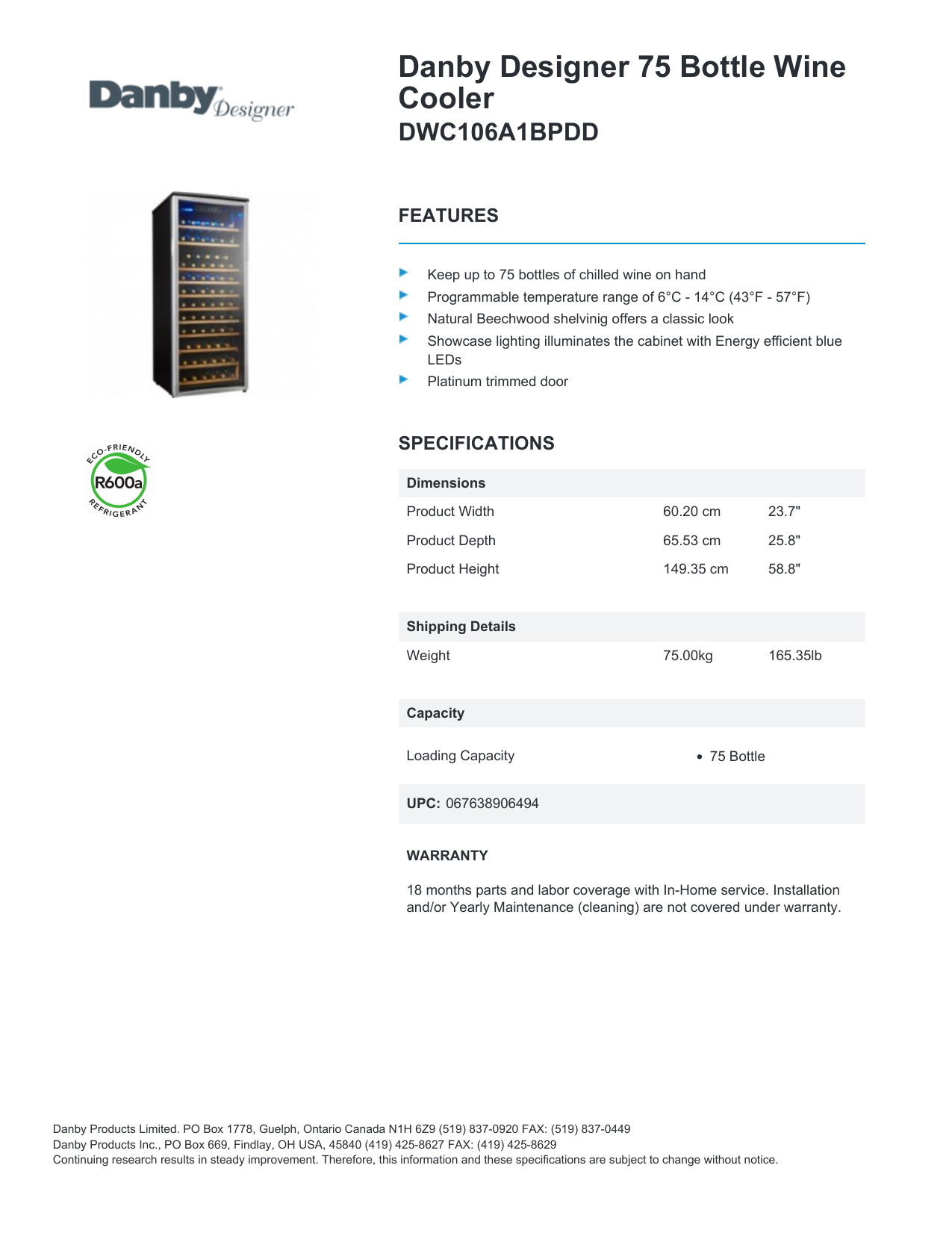 Danby Designer 75 Bottle Wine
Cooler
DWC106A1BPDD
FEATURES
Keep up to 75 bottles of chilled wine on hand
Programmable temperature range of 6°C - 14°C (43°F - 57°F)
Natural Beechwood shelvinig offers a classic look
Showcase lighting illuminates the cabinet with Energy efficient blue
LEDs
Platinum trimmed door
SPECIFICATIONS
Dimensions
Product Width
60.20 cm
23.7"
Product Depth
65.53 cm
25.8"
Product Height
149.35 cm
58.8"
75.00kg
165.35lb
Shipping Details
Weight
Capacity
Loading Capacity
75 Bottle
UPC: 067638906494
WARRANTY
18 months parts and labor coverage with In-Home service. Installation
and/or Yearly Maintenance (cleaning) are not covered under warranty.
Danby Products Limited. PO Box 1778, Guelph, Ontario Canada N1H 6Z9 (519) 837-0920 FAX: (519) 837-0449
Danby Products Inc., PO Box 669, Findlay, OH USA, 45840 (419) 425-8627 FAX: (419) 425-8629
Continuing research results in steady improvement. Therefore, this information and these specifications are subject to change without notice.

* Your assessment is very important for improving the work of artificial intelligence, which forms the content of this project