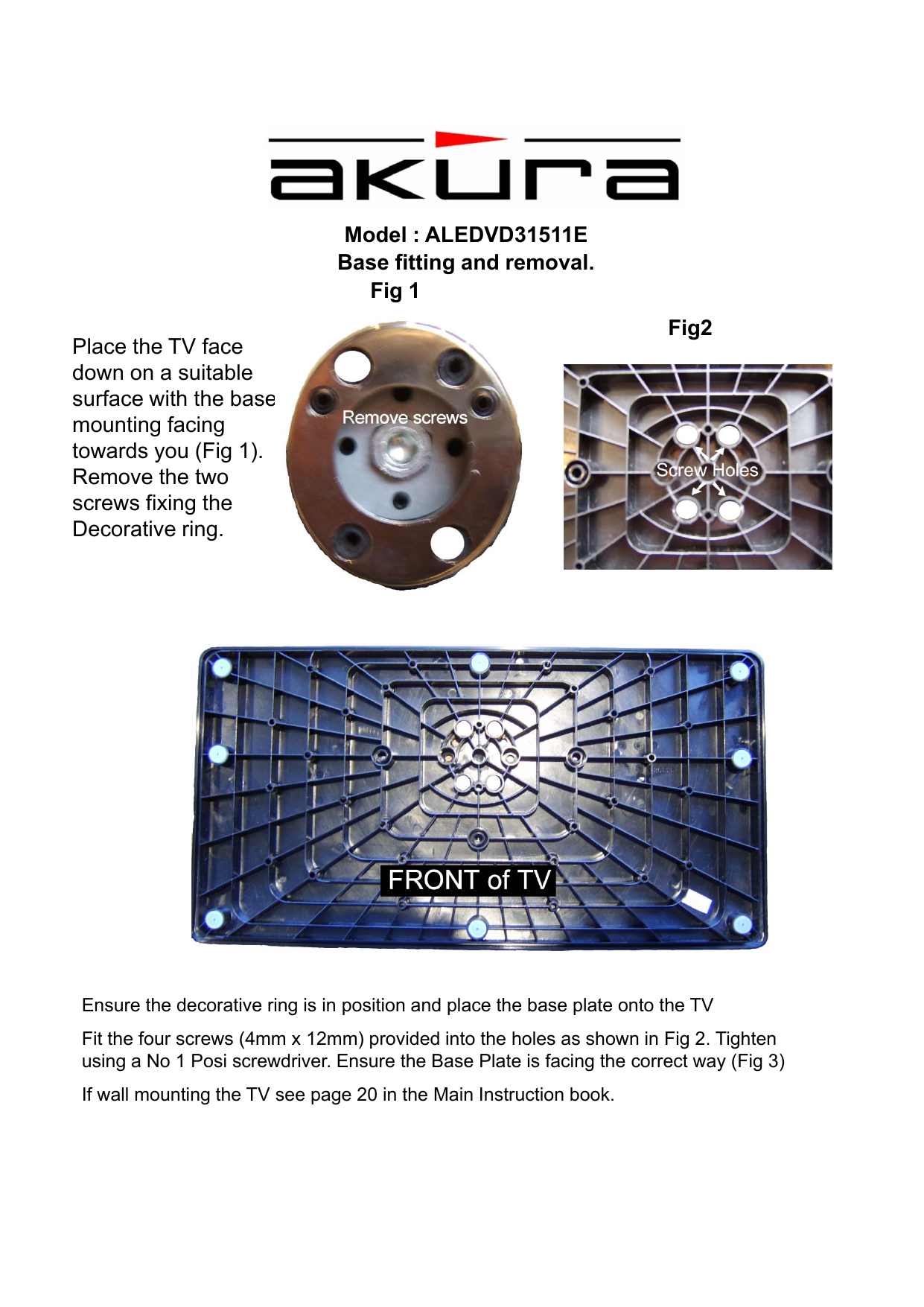 Model : ALEDVD31511E
Base fitting and removal.
Fig 1
Place the TV face
down on a suitable
surface with the base
mounting facing
towards you (Fig 1).
Remove the two
screws fixing the
Decorative ring.
Fig2
Ensure the decorative ring is in position and place the base plate onto the TV
Fit the four screws (4mm x 12mm) provided into the holes as shown in Fig 2. Tighten
using a No 1 Posi screwdriver. Ensure the Base Plate is facing the correct way (Fig 3)
If wall mounting the TV see page 20 in the Main Instruction book.

* Your assessment is very important for improving the work of artificial intelligence, which forms the content of this project