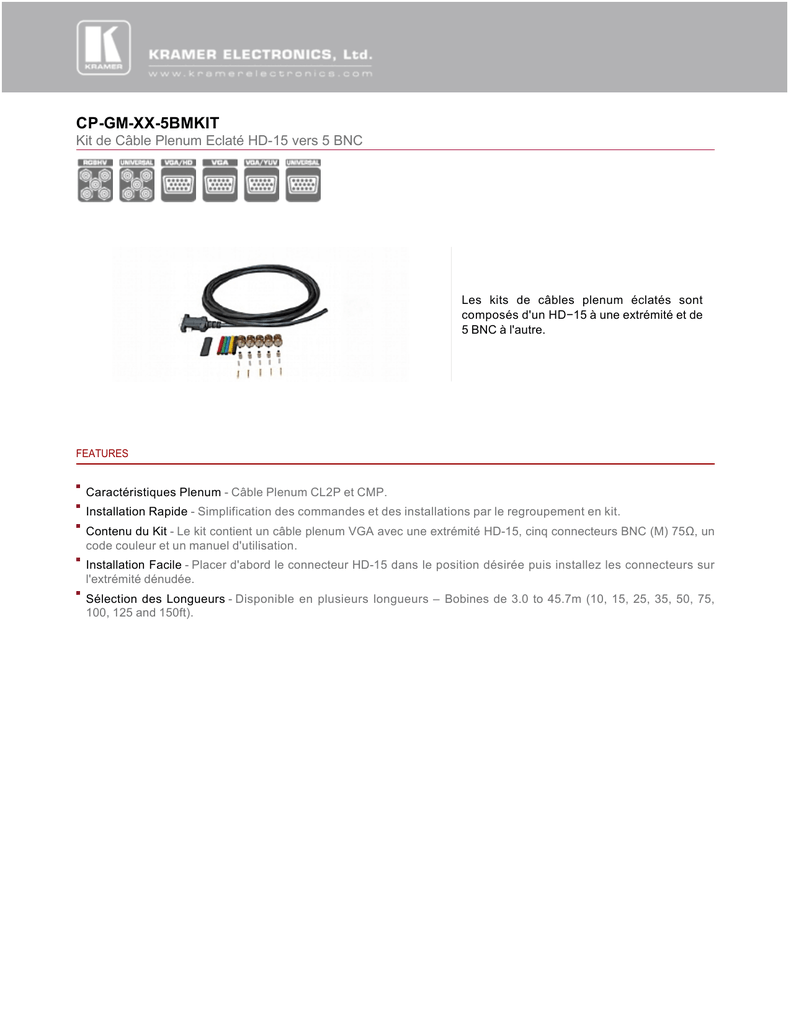 CP-GM-XX-5BMKIT
Kit de Câble Plenum Eclaté HD-15 vers 5 BNC
Les kits de câbles plenum éclatés sont
composés d'un HD−15 à une extrémité et de
5 BNC à l'autre.
FEATURES
Caractéristiques Plenum - Câble Plenum CL2P et CMP.
Installation Rapide - Simplification des commandes et des installations par le regroupement en kit.
Contenu du Kit - Le kit contient un câble plenum VGA avec une extrémité HD-15, cinq connecteurs BNC (M) 75Ω, un code couleur et un manuel d'utilisation.
Installation Facile - Placer d'abord le connecteur HD-15 dans le position désirée puis installez les connecteurs sur
l'extrémité dénudée.
Sélection des Longueurs - Disponible en plusieurs longueurs – Bobines de 3.0 to 45.7m (10, 15, 25, 35, 50, 75,
100, 125 and 150ft).

* Your assessment is very important for improving the work of artificial intelligence, which forms the content of this project