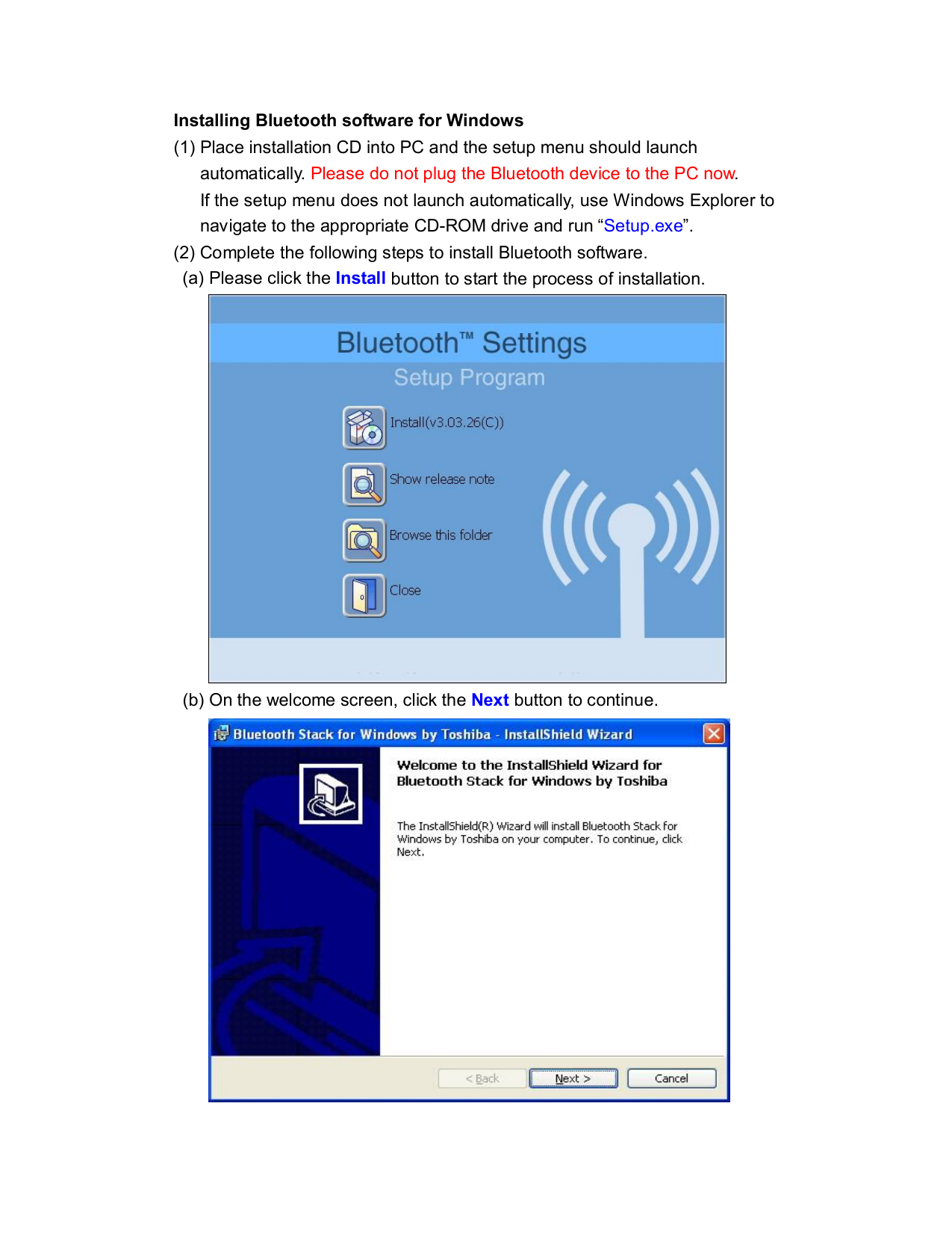 Installing Bluetooth software for Windows
(1) Place installation CD into PC and the setup menu should launch
automatically. Please do not plug the Bluetooth device to the PC now.
If the setup menu does not launch automatically, use Windows Explorer to
navigate to the appropriate CD-ROM drive and run "Setup.exe".
(2) Complete the following steps to install Bluetooth software.
(a) Please click the Install button to start the process of installation.
(b) On the welcome screen, click the Next button to continue.
(c) When the License Agreement screen is displayed, read the license
agreement, then click the radio button to the left of "I accept the terms in
the license agreement" and click the Next button.
(d) Click the Install button to start the installation.
(e) The installation will take up to 15 minutes. Click Yes to continue.
(f) During the installation of USB Bluetooth adapter, system will try to detect
your Bluetooth device, please plug your Bluetooth device to the PC now.
And click OK to continue.
(g) When the installation is completed, please click the Finish button.
(h) Click Yes button to reboot the system. If you plan to restart later, click No.

* Your assessment is very important for improving the work of artificial intelligence, which forms the content of this project