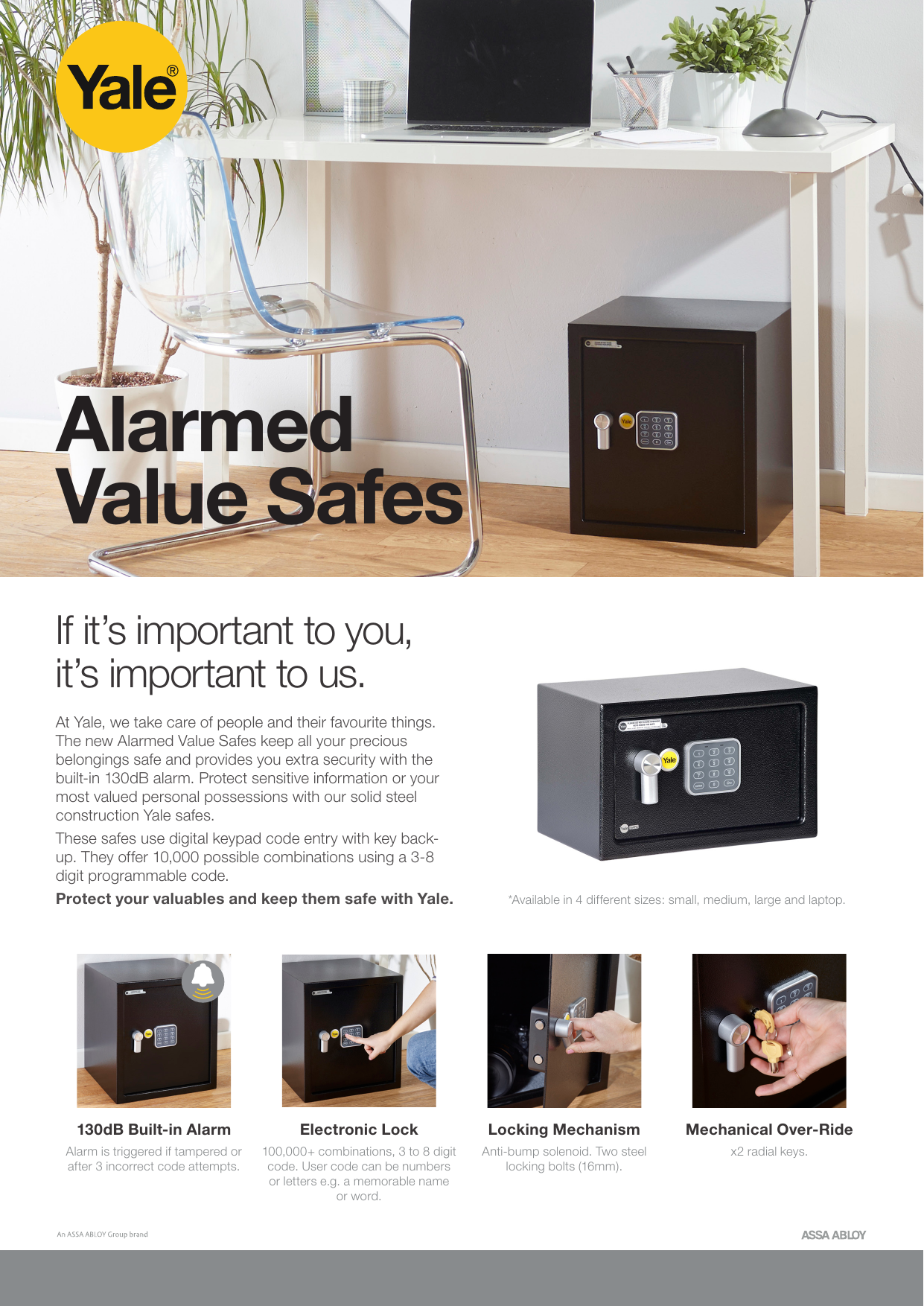 Alarmed
Value Safes
If it's important to you,
it's important to us.
At Yale, we take care of people and their favourite things.
The new Alarmed Value Safes keep all your precious
belongings safe and provides you extra security with the
built-in 130dB alarm. Protect sensitive information or your
most valued personal possessions with our solid steel
construction Yale safes.
These safes use digital keypad code entry with key backup. They offer 10,000 possible combinations using a 3-8
digit programmable code.
Protect your valuables and keep them safe with Yale.
*Available in 4 different sizes: small, medium, large and laptop.
130dB Built-in Alarm
Electronic Lock
Locking Mechanism
Mechanical Over-Ride
Alarm is triggered if tampered or
after 3 incorrect code attempts.
100,000+ combinations, 3 to 8 digit
code. User code can be numbers
or letters e.g. a memorable name
or word.
Anti-bump solenoid. Two steel
locking bolts (16mm).
x2 radial keys.

* Your assessment is very important for improving the work of artificial intelligence, which forms the content of this project