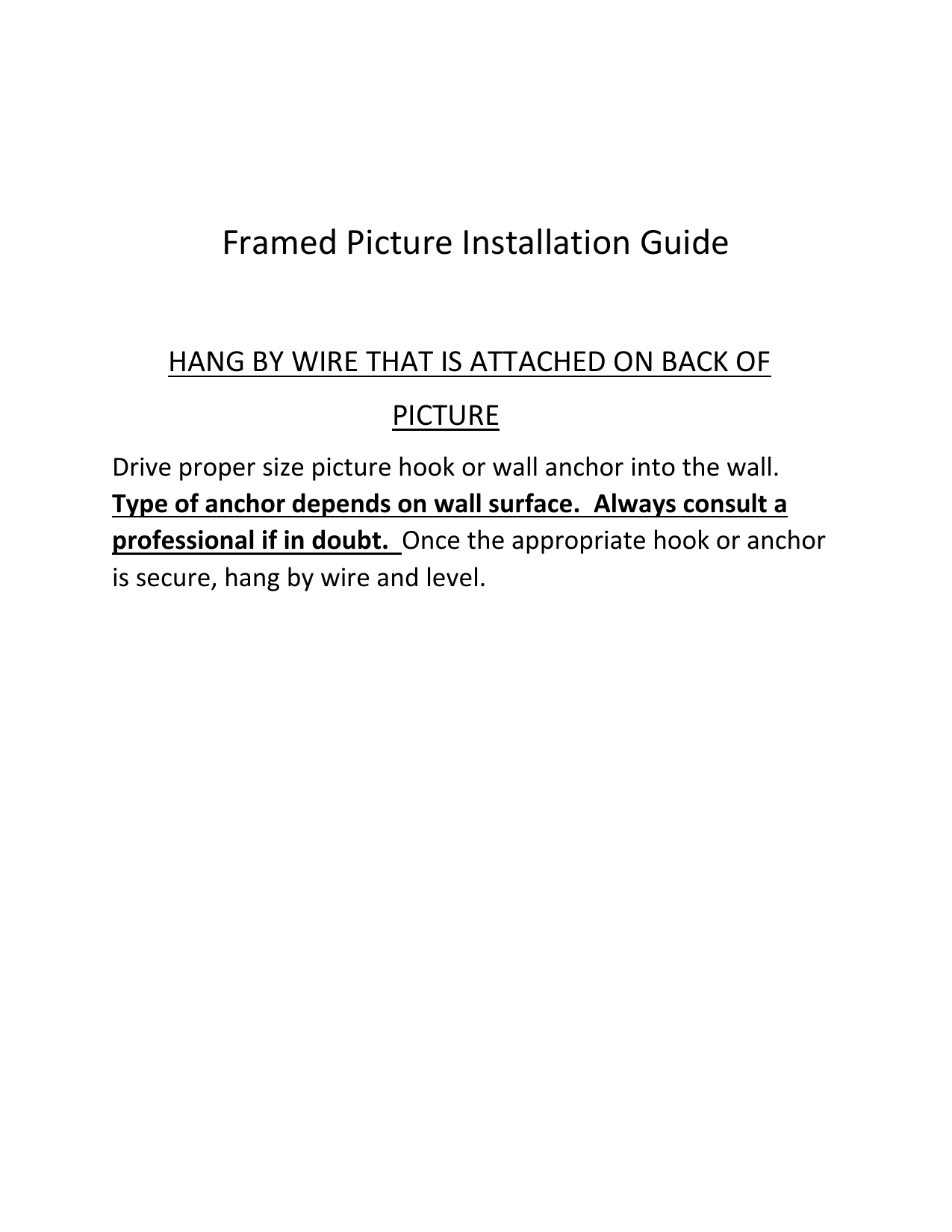 Framed Picture Installation Guide
HANG BY WIRE THAT IS ATTACHED ON BACK OF
PICTURE
Drive proper size picture hook or wall anchor into the wall.
Type of anchor depends on wall surface. Always consult a
professional if in doubt. Once the appropriate hook or anchor
is secure, hang by wire and level.

* Your assessment is very important for improving the work of artificial intelligence, which forms the content of this project