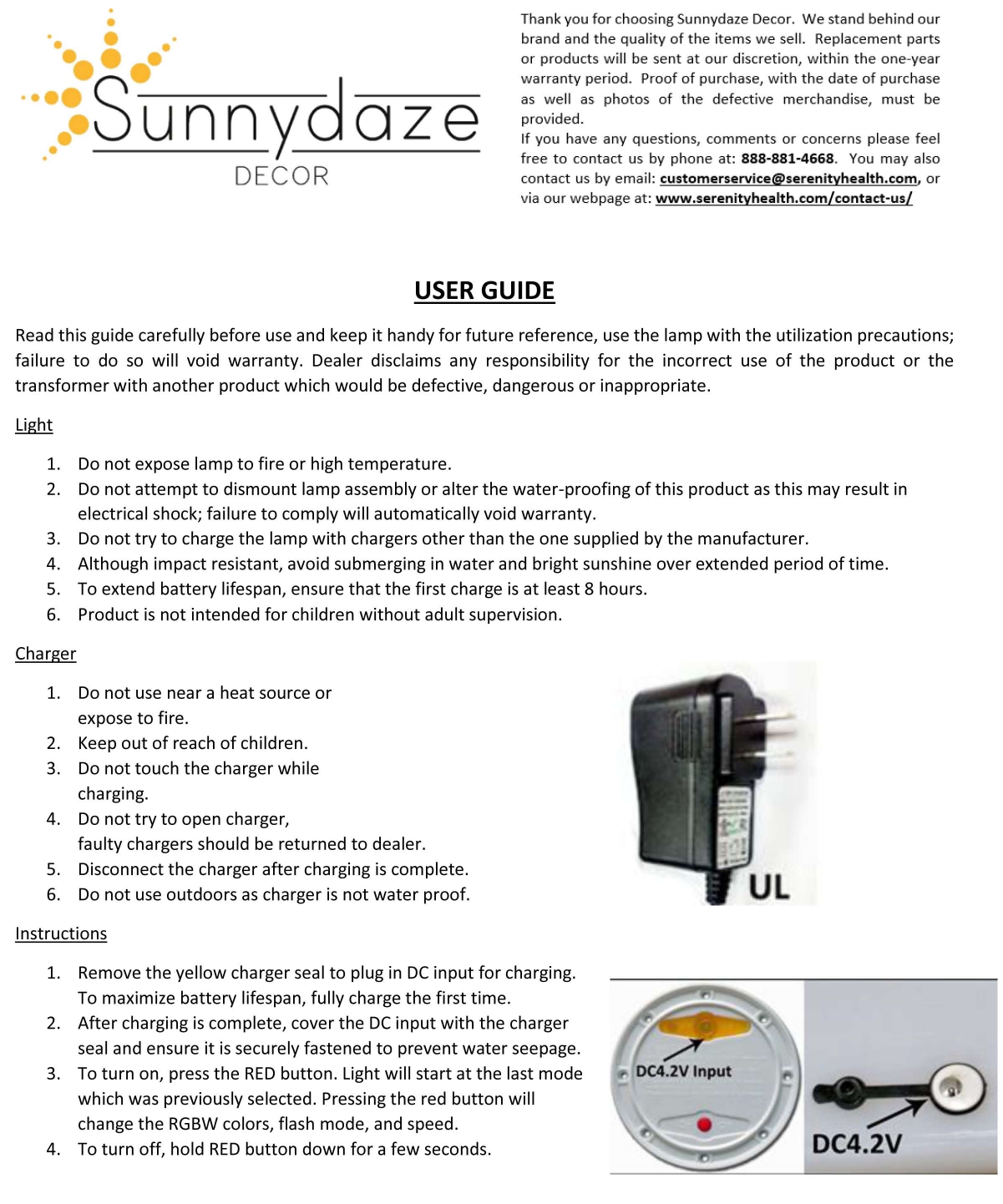 Functions
•
•
•
•
•
•
•
•
Power ON= Red; Power OFF= Black
Brightness Control (in static mode)
Speed Control- Flash, Strobe, Fade, Smooth mode
Color Selection- 16 static colors
Flash Mode- Flashes 7 colors continuously
Strobe Mode- Blinking from white
Fade Mode- 7 colors that fade into each other
Smooth Mode- Flow of full color spectrum
Notes
1. For first time use, flick the switch on the bottom to activate the functions.
2. If storing for a long period of time, recharge battery first, then hold the switch on the bottom for 12 seconds to
reset the device to the factory settings. Recharging the battery at least once a month is recommended to
prolong the life of the battery.

* Your assessment is very important for improving the work of artificial intelligence, which forms the content of this project