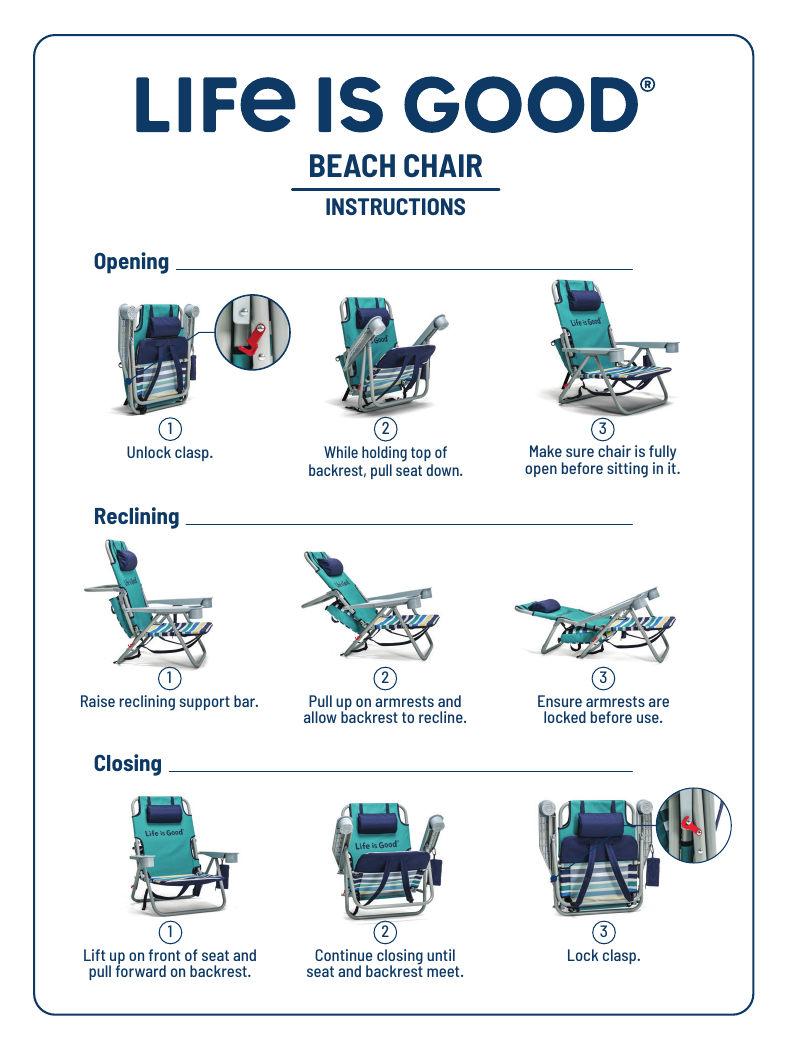 BEACH CHAIR
INSTRUCTIONS
Opening
1
Unlock clasp.
2
While holding top of
backrest, pull seat down.
3
Make sure chair is fully
open before sitting in it.
2
Pull up on armrests and
allow backrest to recline.
3
Ensure armrests are
locked before use.
2
Continue closing until
seat and backrest meet.
3
Lock clasp.
Reclining
1
Raise reclining support bar.
Closing
1
Lift up on front of seat and
pull forward on backrest.

* Your assessment is very important for improving the work of artificial intelligence, which forms the content of this project