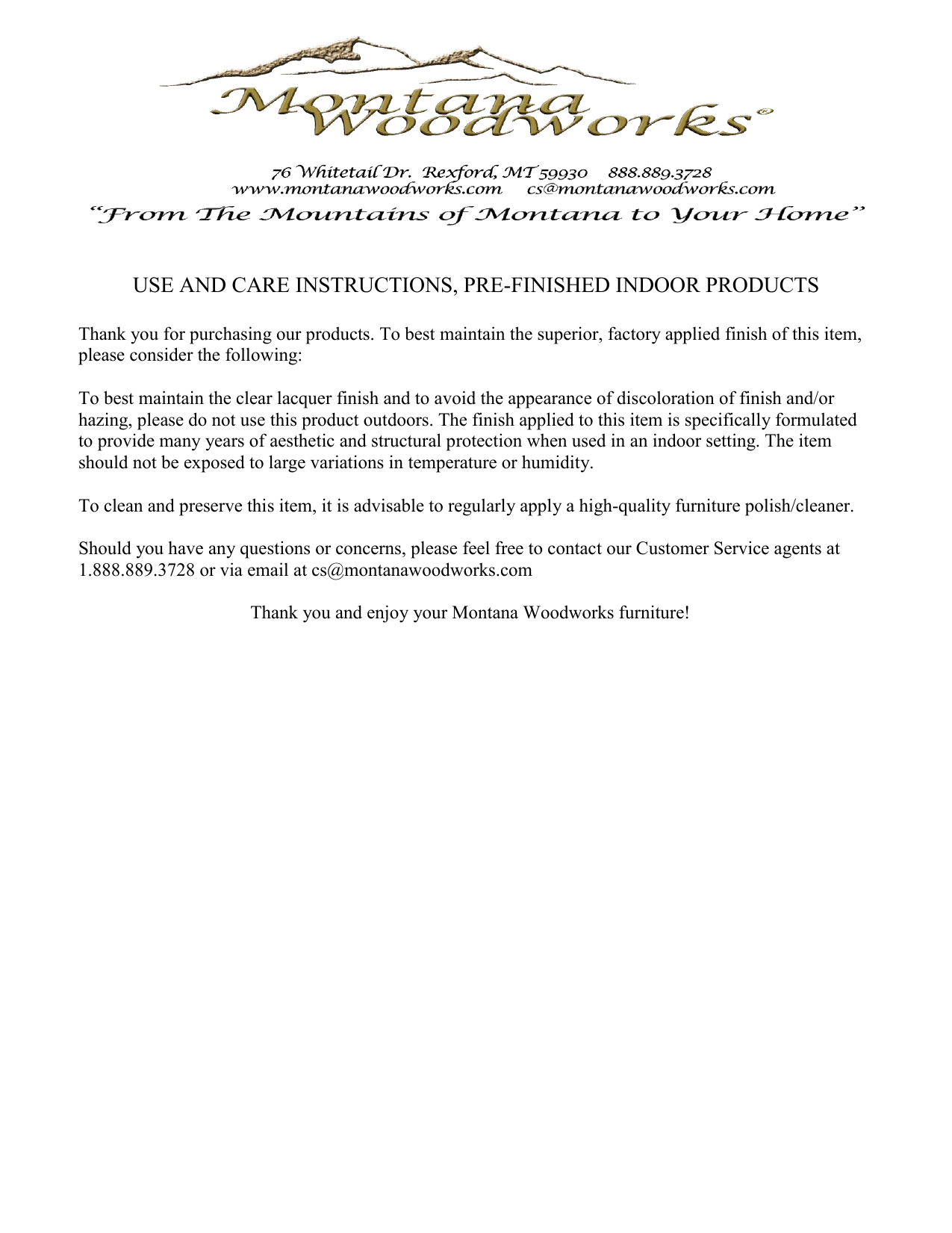 USE AND CARE INSTRUCTIONS, PRE-FINISHED INDOOR PRODUCTS
Thank you for purchasing our products. To best maintain the superior, factory applied finish of this item,
please consider the following:
To best maintain the clear lacquer finish and to avoid the appearance of discoloration of finish and/or
hazing, please do not use this product outdoors. The finish applied to this item is specifically formulated
to provide many years of aesthetic and structural protection when used in an indoor setting. The item
should not be exposed to large variations in temperature or humidity.
To clean and preserve this item, it is advisable to regularly apply a high-quality furniture polish/cleaner.
Should you have any questions or concerns, please feel free to contact our Customer Service agents at
1.888.889.3728 or via email at [email protected]
Thank you and enjoy your Montana Woodworks furniture!

* Your assessment is very important for improving the work of artificial intelligence, which forms the content of this project