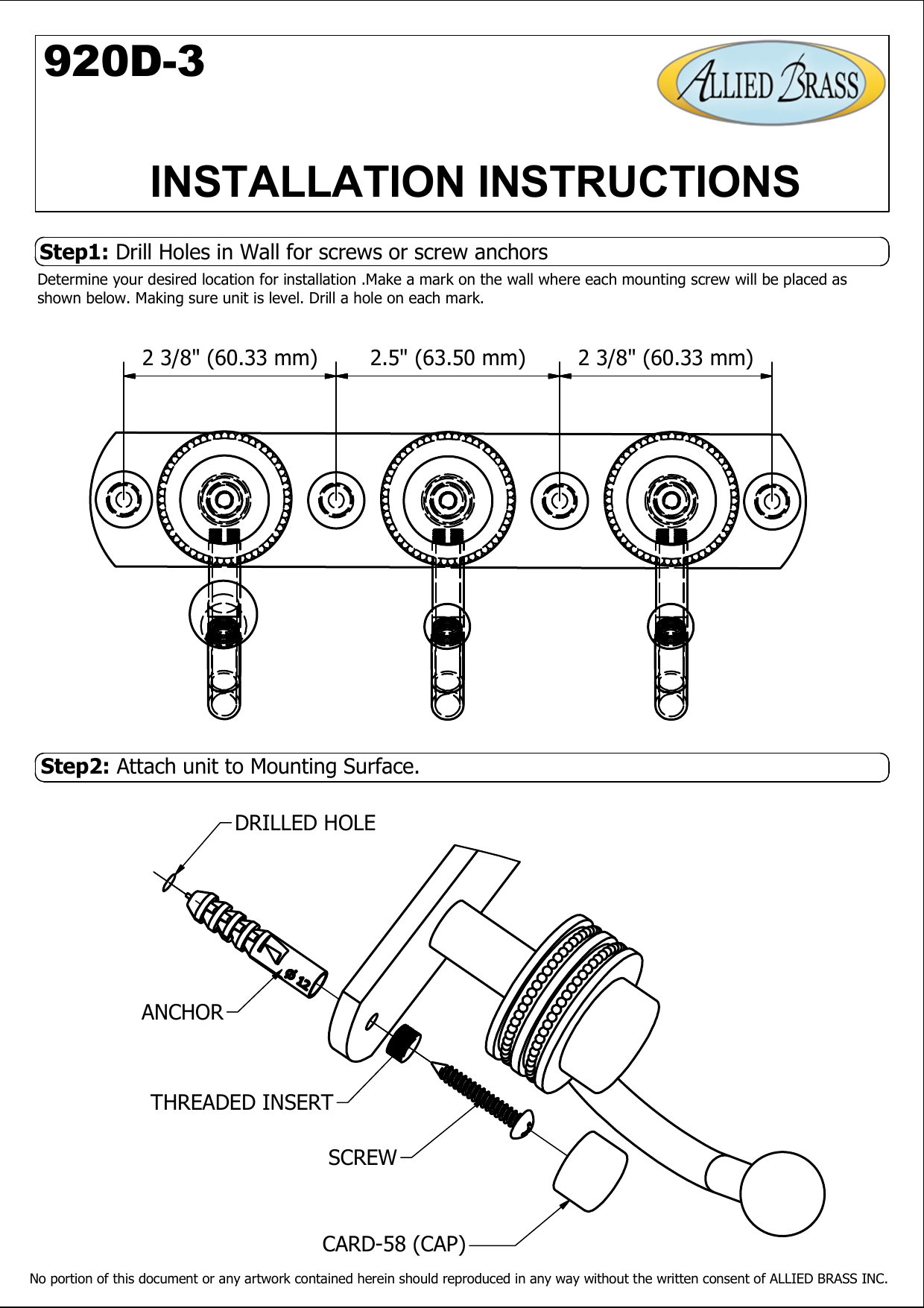 920D-3
INSTALLATION INSTRUCTIONS
Step1: Drill Holes in Wall for screws or screw anchors
Determine your desired location for installation .Make a mark on the wall where each mounting screw will be placed as
shown below. Making sure unit is level. Drill a hole on each mark.
2 3/8" (60.33 mm)
2.5" (63.50 mm)
2 3/8" (60.33 mm)
Step2: Attach unit to Mounting Surface.
DRILLED HOLE
ANCHOR
THREADED INSERT
SCREW
CARD-58 (CAP)
No portion of this document or any artwork contained herein should reproduced in any way without the written consent of ALLIED BRASS INC.

* Your assessment is very important for improving the work of artificial intelligence, which forms the content of this project