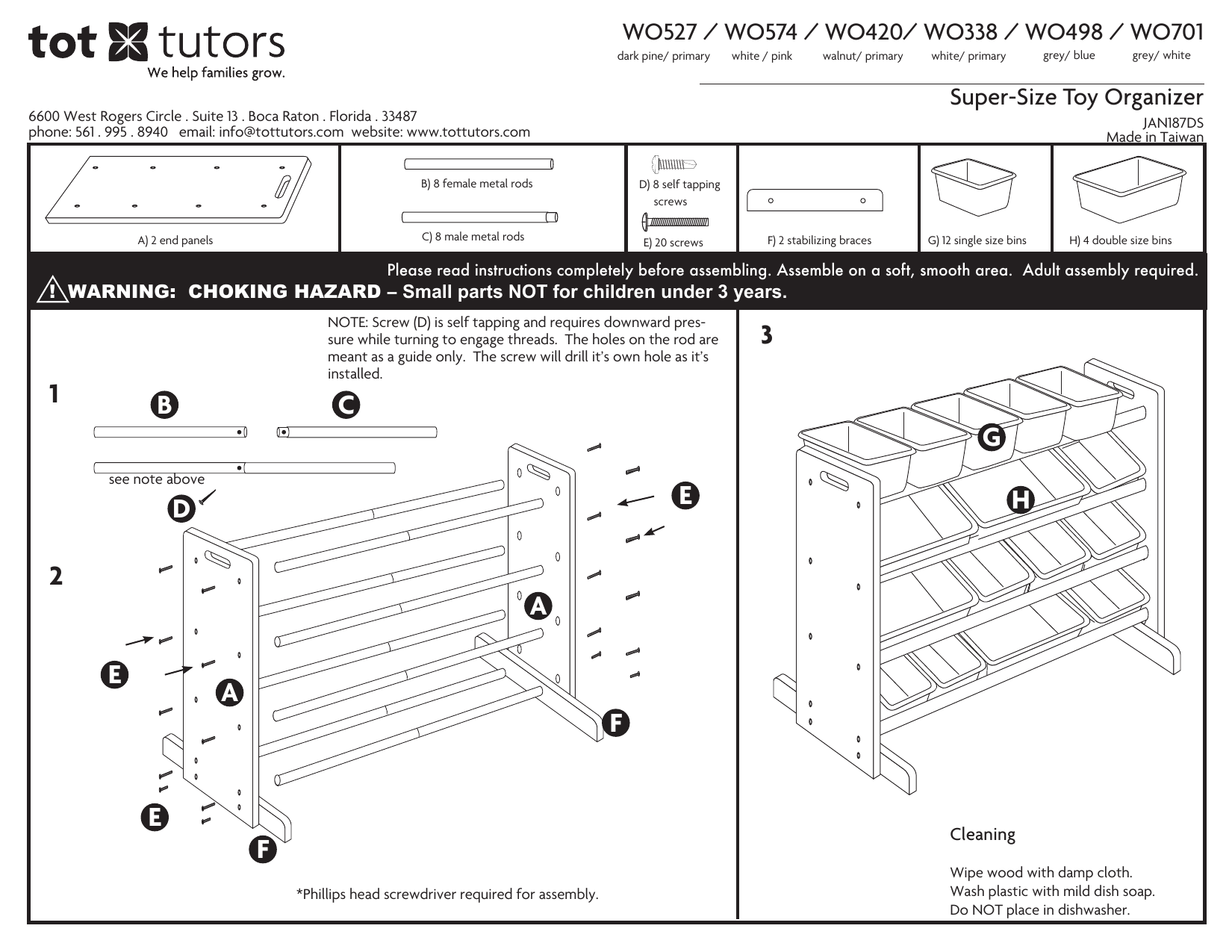 WO527 / WO574 / WO420/ WO338 / WO498 / WO701
dark pine/ primary
white / pink
walnut/ primary
grey/ white
Super-Size Toy Organizer
6600 West Rogers Circle . Suite 13 . Boca Raton . Florida . 33487
phone: 561 . 995 . 8940 email: [email protected] website: www.tottutors.com
JAN187DS
Made in Taiwan
B) 8 female metal rods
D) 8 self tapping
screws
C) 8 male metal rods
A) 2 end panels
grey/ blue
white/ primary
E) 20 screws
F) 2 stabilizing braces
G) 12 single size bins
H) 4 double size bins
Please read instructions completely before assembling. Assemble on a soft, smooth area. Adult assembly required.
! WARNING: CHOKING HAZARD – Small parts NOT for children under 3 years.
NOTE: Screw (D) is self tapping and requires downward pressure while turning to engage threads. The holes on the rod are
meant as a guide only. The screw will drill it's own hole as it's
installed.
1
B
C
G
see note above
E
D
2
3
H
A
E
A
E
F
Cleaning
F
*Phillips head screwdriver required for assembly.
Wipe wood with damp cloth.
Wash plastic with mild dish soap.
Do NOT place in dishwasher.

* Your assessment is very important for improving the work of artificial intelligence, which forms the content of this project