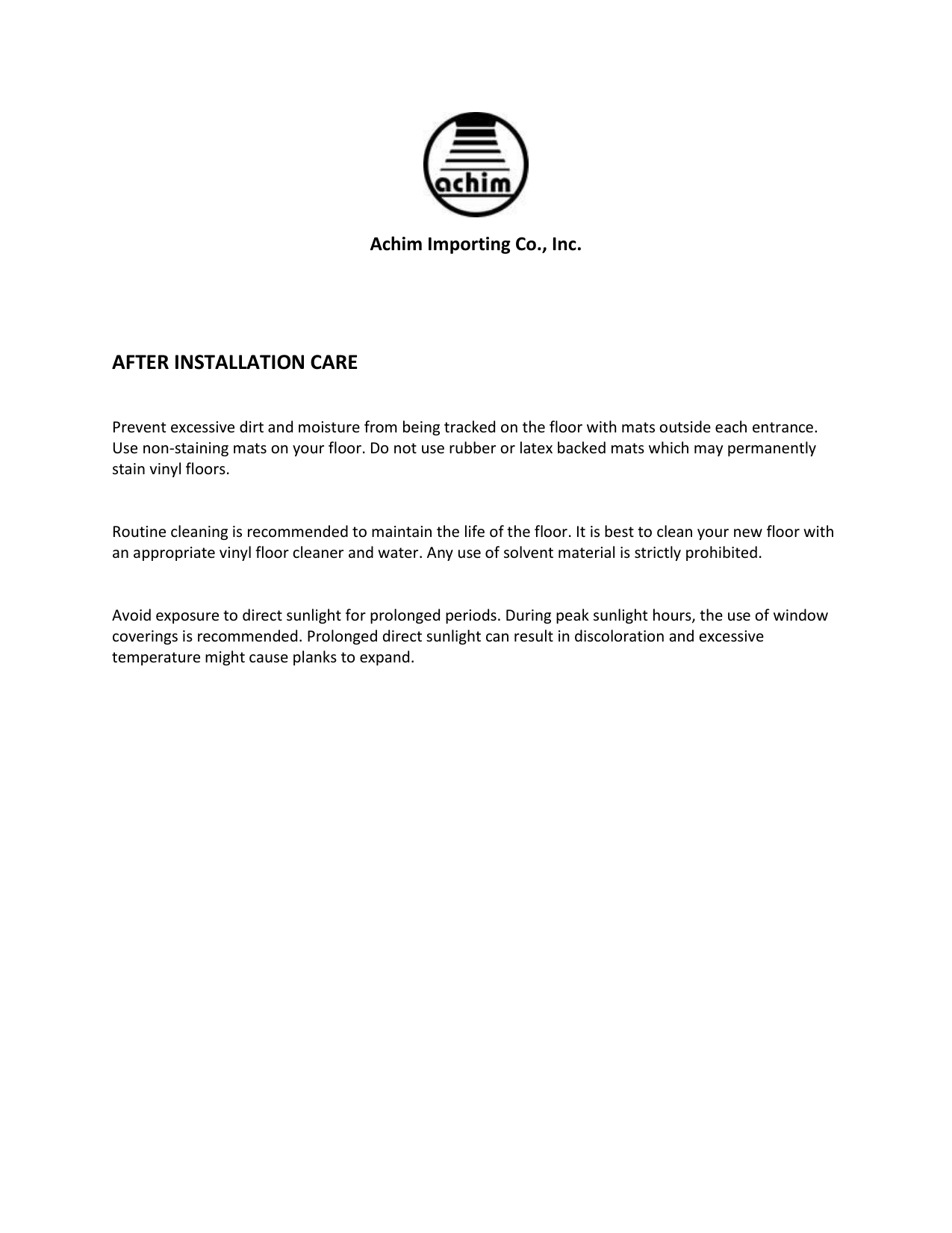 Achim Importing Co., Inc.
AFTER INSTALLATION CARE
Prevent excessive dirt and moisture from being tracked on the floor with mats outside each entrance.
Use non-staining mats on your floor. Do not use rubber or latex backed mats which may permanently
stain vinyl floors.
Routine cleaning is recommended to maintain the life of the floor. It is best to clean your new floor with
an appropriate vinyl floor cleaner and water. Any use of solvent material is strictly prohibited.
Avoid exposure to direct sunlight for prolonged periods. During peak sunlight hours, the use of window
coverings is recommended. Prolonged direct sunlight can result in discoloration and excessive
temperature might cause planks to expand.

* Your assessment is very important for improving the work of artificial intelligence, which forms the content of this project