Costa Farms CORALFLTURBGRAY, 5EUPHSIMELEGBLU, 5EUPHSIMELEGLOA User manual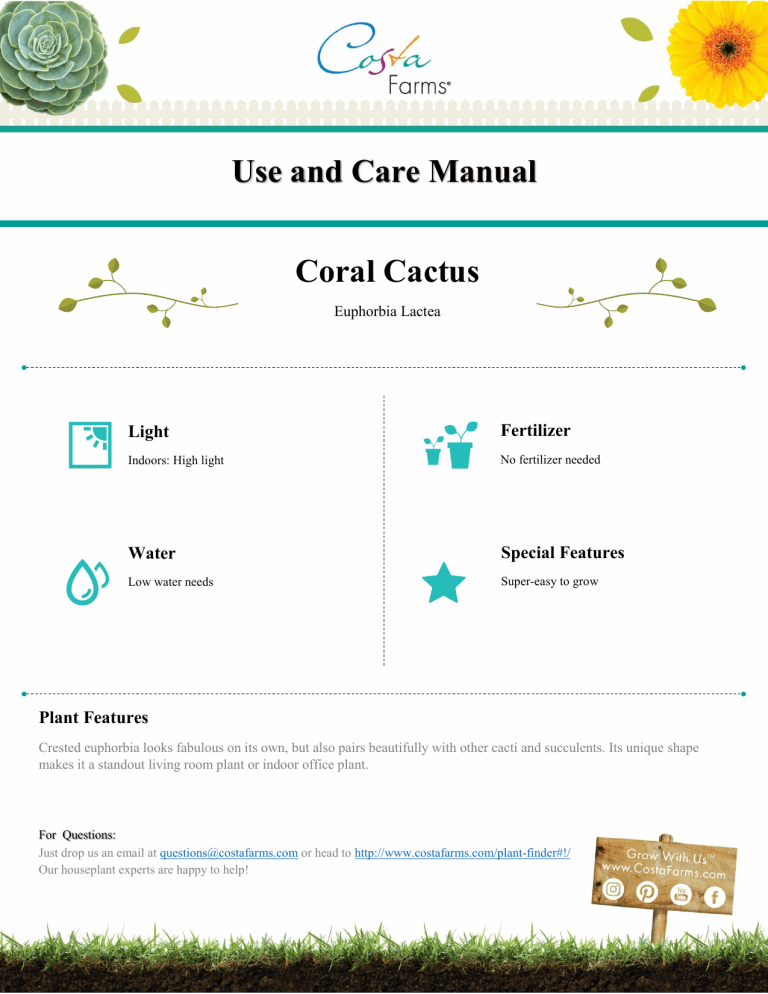 Use and Care Manual
Coral Cactus
Euphorbia Lactea
Light
Fertilizer
Indoors: High light
No fertilizer needed
Water
Special Features
Low water needs
Super-easy to grow
Plant Features
Crested euphorbia looks fabulous on its own, but also pairs beautifully with other cacti and succulents. Its unique shape
makes it a standout living room plant or indoor office plant.
For Questions:
Just drop us an email at [email protected] or head to http://www.costafarms.com/plant-finder#!/
Our houseplant experts are happy to help!

* Your assessment is very important for improving the work of artificial intelligence, which forms the content of this project