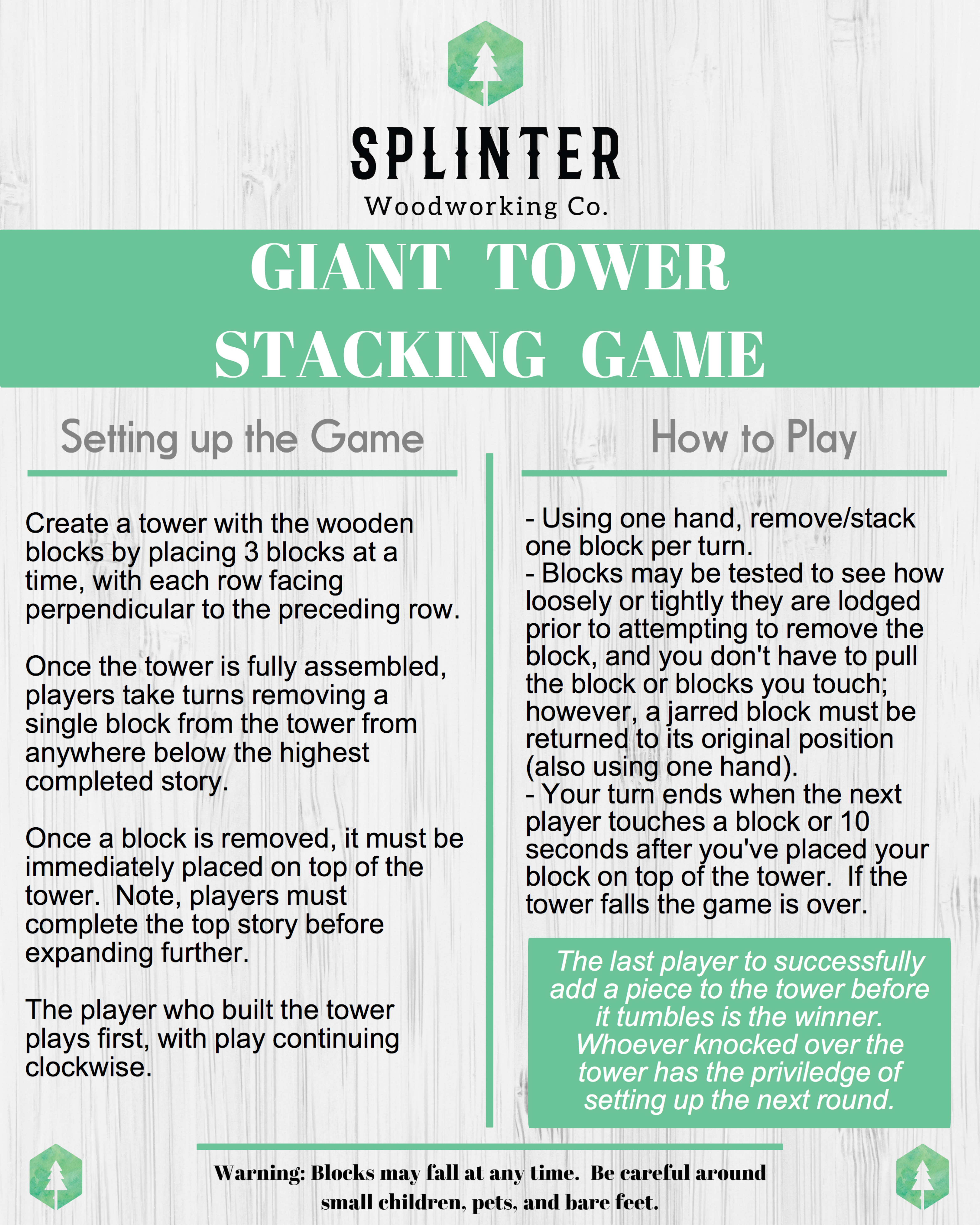 Woodworking Co.
Setting up the Game
Create a tower with the wooden
blocks by placing 3 blocks at a
time, with each row facing
perpendicular to the preceding row.
Once the tower is fully assembled,
players take turns removing a
single block from the tower from
anywhere below the highest
completed story.
Once a block is removed, it must be
immediately placed on top of the
tower. Note, players must
complete the top story before
expanding further.
The player who built the tower
plays first, with play continuing
clockwise.
How to Play
- Using one hand, remove/stack
one block per turn.
- Blocks may be tested to see how
loosely or tightly they are lodged
prior to attempting to remove the
block, and you don t have to pull
the block or blocks you touch;
however, a jarred block must be
returned to its original position
(also using one hand).
- Your turn ends when the next
player touches a block or 10
seconds after you've placed your
block on top of the tower. If the
tower falls the game is over.
Warning: Blocks may fall at any time. Be careful around
small children, pets, and bare feet.

* Your assessment is very important for improving the work of artificial intelligence, which forms the content of this project