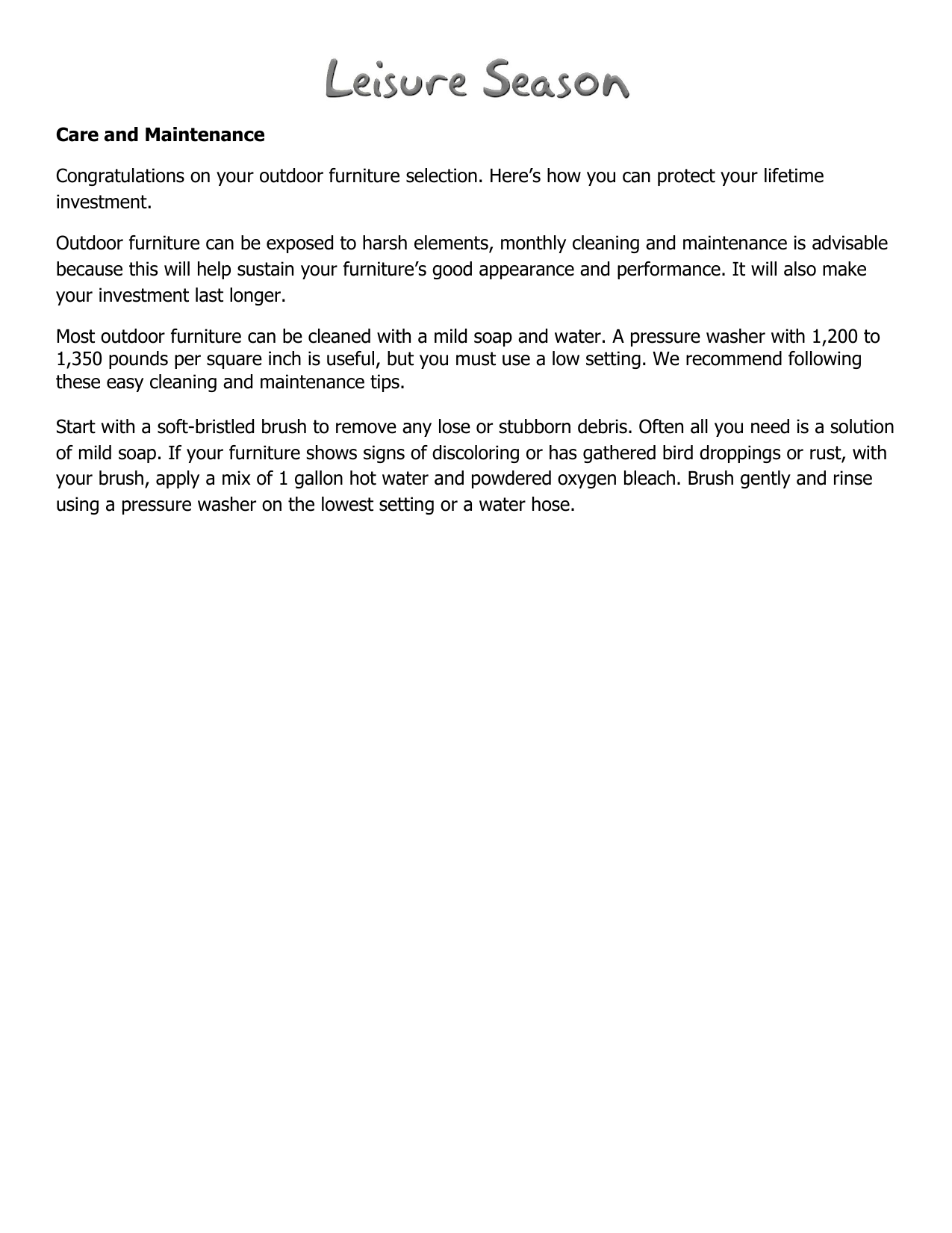 Care and Maintenance
Congratulations on your outdoor furniture selection. Here's how you can protect your lifetime
investment.
Outdoor furniture can be exposed to harsh elements, monthly cleaning and maintenance is advisable
because this will help sustain your furniture's good appearance and performance. It will also make
your investment last longer.
Most outdoor furniture can be cleaned with a mild soap and water. A pressure washer with 1,200 to
1,350 pounds per square inch is useful, but you must use a low setting. We recommend following
these easy cleaning and maintenance tips.
Start with a soft-bristled brush to remove any lose or stubborn debris. Often all you need is a solution
of mild soap. If your furniture shows signs of discoloring or has gathered bird droppings or rust, with
your brush, apply a mix of 1 gallon hot water and powdered oxygen bleach. Brush gently and rinse
using a pressure washer on the lowest setting or a water hose.

* Your assessment is very important for improving the work of artificial intelligence, which forms the content of this project