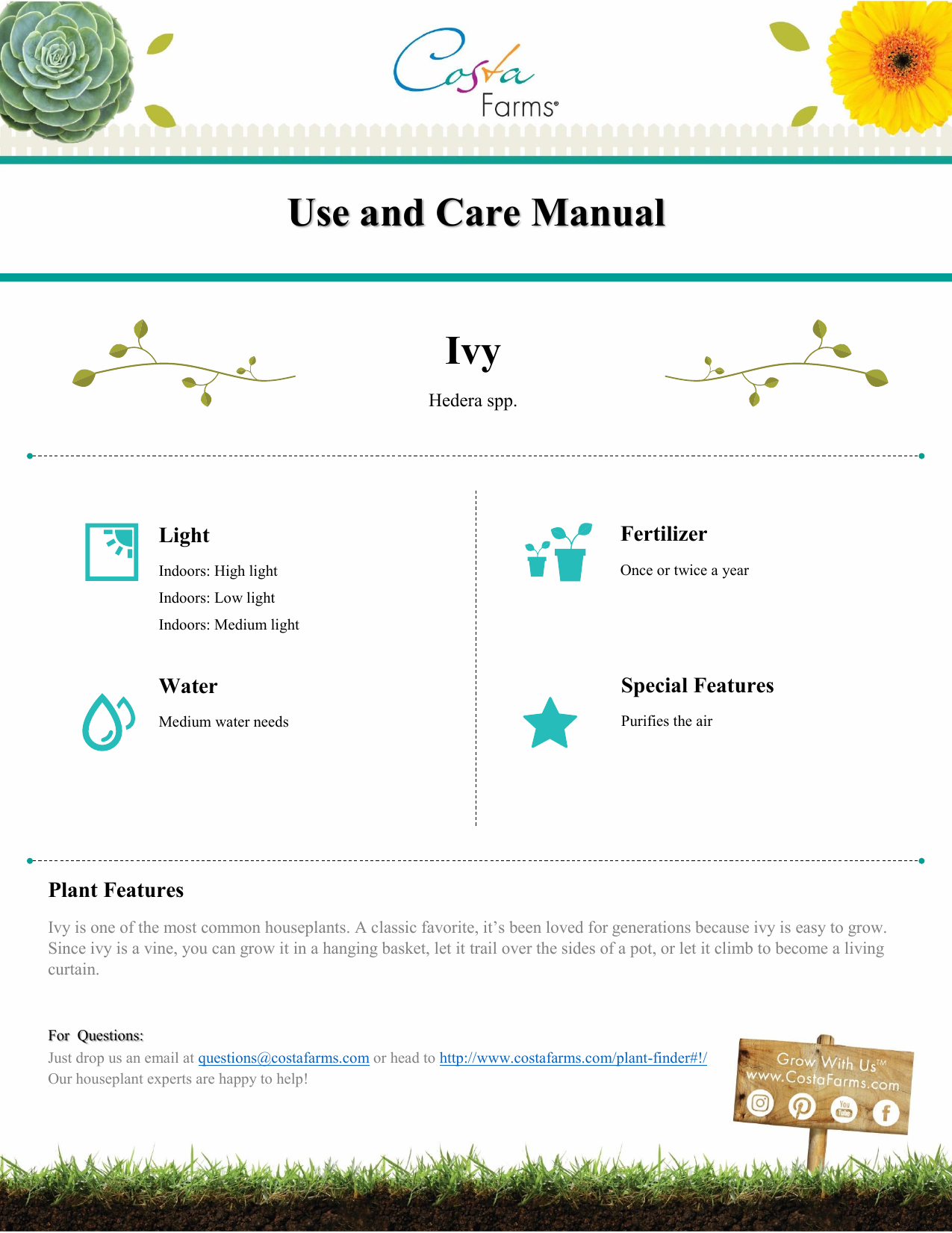 Use and Care Manual
Ivy
Hedera spp.
Light
Fertilizer
Indoors: High light
Once or twice a year
Indoors: Low light
Indoors: Medium light
Water
Special Features
Medium water needs
Purifies the air
Plant Features
Ivy is one of the most common houseplants. A classic favorite, it's been loved for generations because ivy is easy to grow.
Since ivy is a vine, you can grow it in a hanging basket, let it trail over the sides of a pot, or let it climb to become a living
curtain.
For Questions:
Just drop us an email at [email protected] or head to http://www.costafarms.com/plant-finder#!/
Our houseplant experts are happy to help!

* Your assessment is very important for improving the work of artificial intelligence, which forms the content of this project