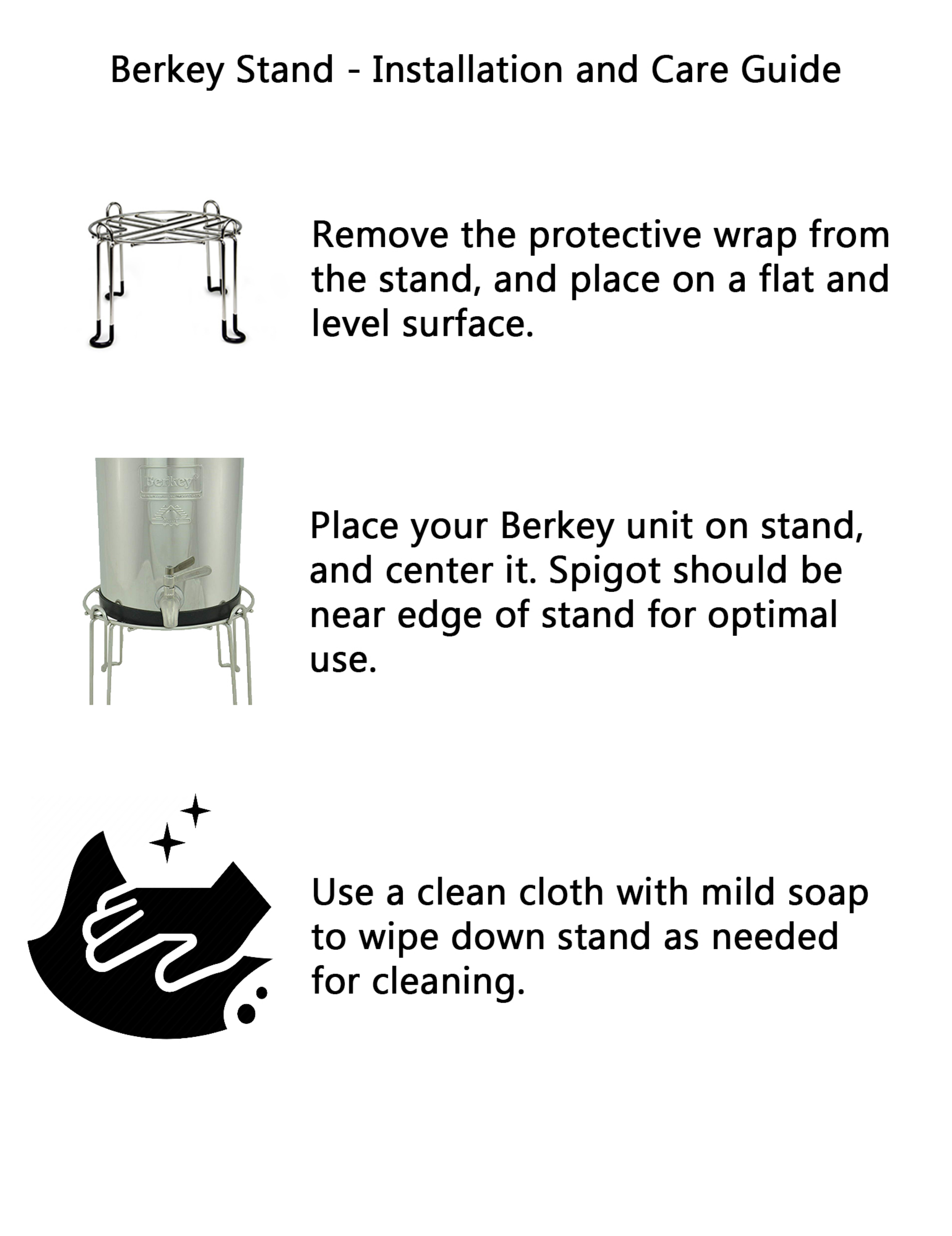 Berkey Stand - Installation and Care Guide
5 —
EZ Remove the protective wrap from
| u the stand, and place on a flat and
Jj \ level surface.
E тв
==, ры
il Place your Berkey unit on stand,
> and center it. Spigot should be
near edge of stand for optimal
use.
Use a clean cloth with mild soap
to wipe down stand as needed
for cleaning.

* Your assessment is very important for improving the work of artificial intelligence, which forms the content of this project