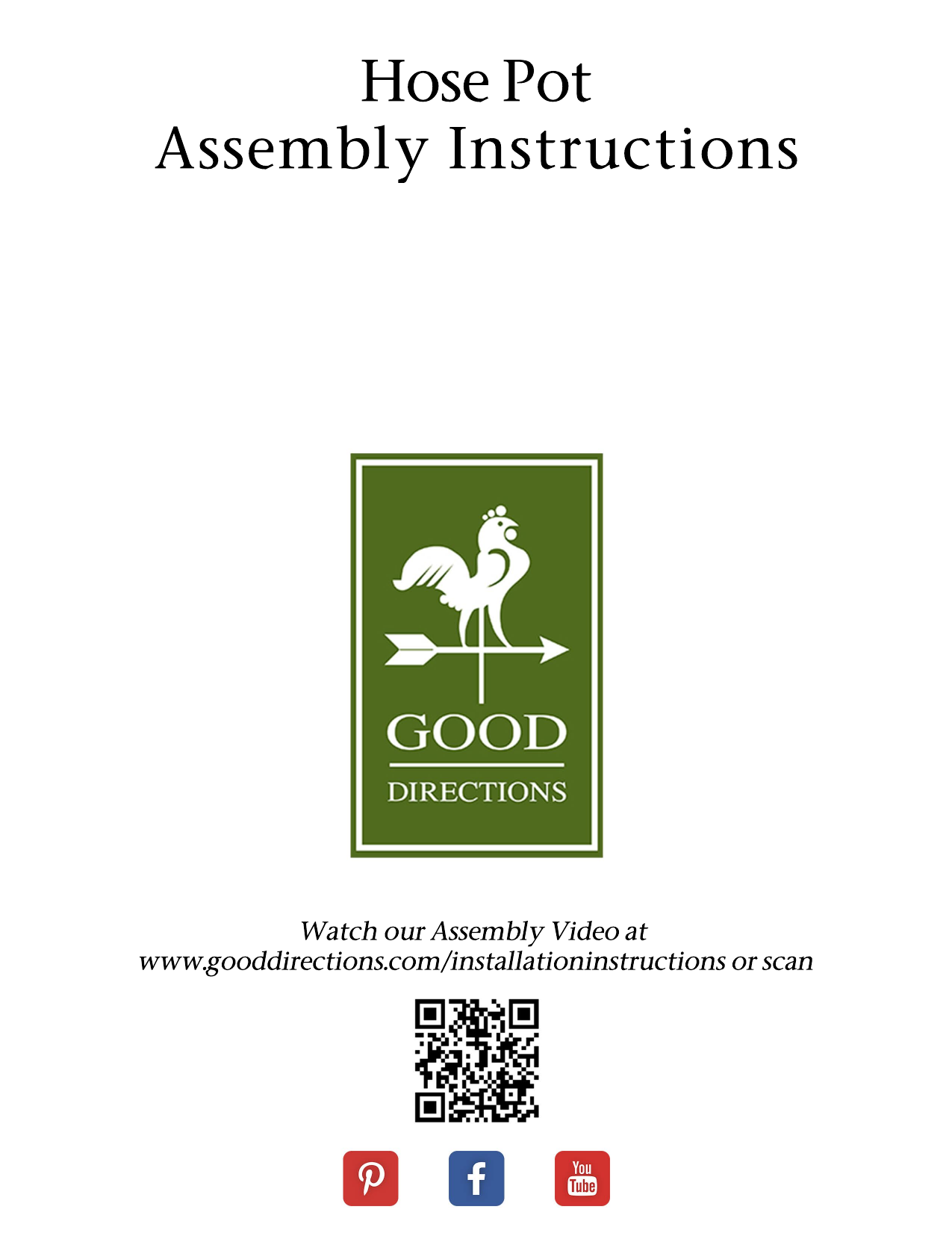 GOOD
DIRECTIONS
Watch our Assembly Video at
www.gooddirections.com/installationinstructions or scan
Hose Pot
Assembly Instructions
GOOD Your Package Includes:
DIRECTIONS 1 - Hose Pot
hes
Using your Hose Pot
1. Simply thread the inlet (A) end of the hose
through the hole on the side of the hose pot
2. Place the hose pot in the desired location
and hook up to the water supply.
3. Coil the hose inside the pot and enjoy!
Alternate Uses
These versatile containers can also be
used as planters, firewood containers,
drink buckets or more.

* Your assessment is very important for improving the work of artificial intelligence, which forms the content of this project