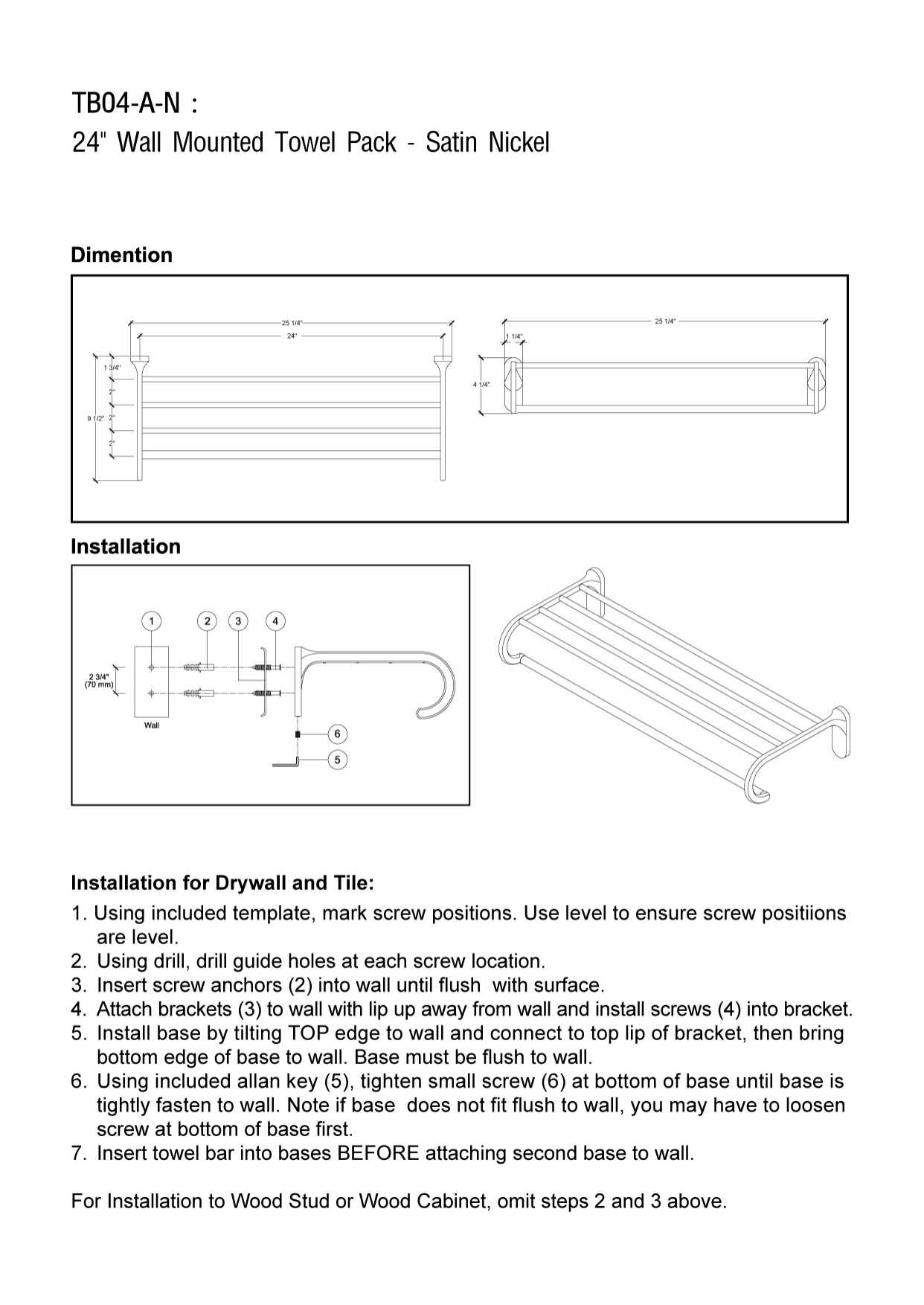 TBO4-A-N :
24" Wall Mounted Towel Pack - Satin Nickel
Dimention
25 1/4" 25 1/47
£ 24" r 1 104°
E #
1 RE UE =
E
ad =
Installation
© @ GE à
| =7
а _o
—J—(5)
Installation for Drywall and Tile:
1
RON
р
Г.
. Using included template, mark screw positions. Use level to ensure screw positiions
are level.
Using drill, drill guide holes at each screw location.
Insert screw anchors (2) into wall until flush with surface.
Attach brackets (3) to wall with lip up away from wall and install screws (4) into bracket.
Install base by tilting TOP edge to wall and connect to top lip of bracket, then bring
bottom edge of base to wall. Base must be flush to wall.
Using included allan key (5), tighten small screw (6) at bottom of base until base is
tightly fasten to wall. Note if base does not fit flush to wall, you may have to loosen
screw at bottom of base first.
Insert towel bar into bases BEFORE attaching second base to wall.
For Installation to Wood Stud or Wood Cabinet, omit steps 2 and 3 above.

* Your assessment is very important for improving the work of artificial intelligence, which forms the content of this project