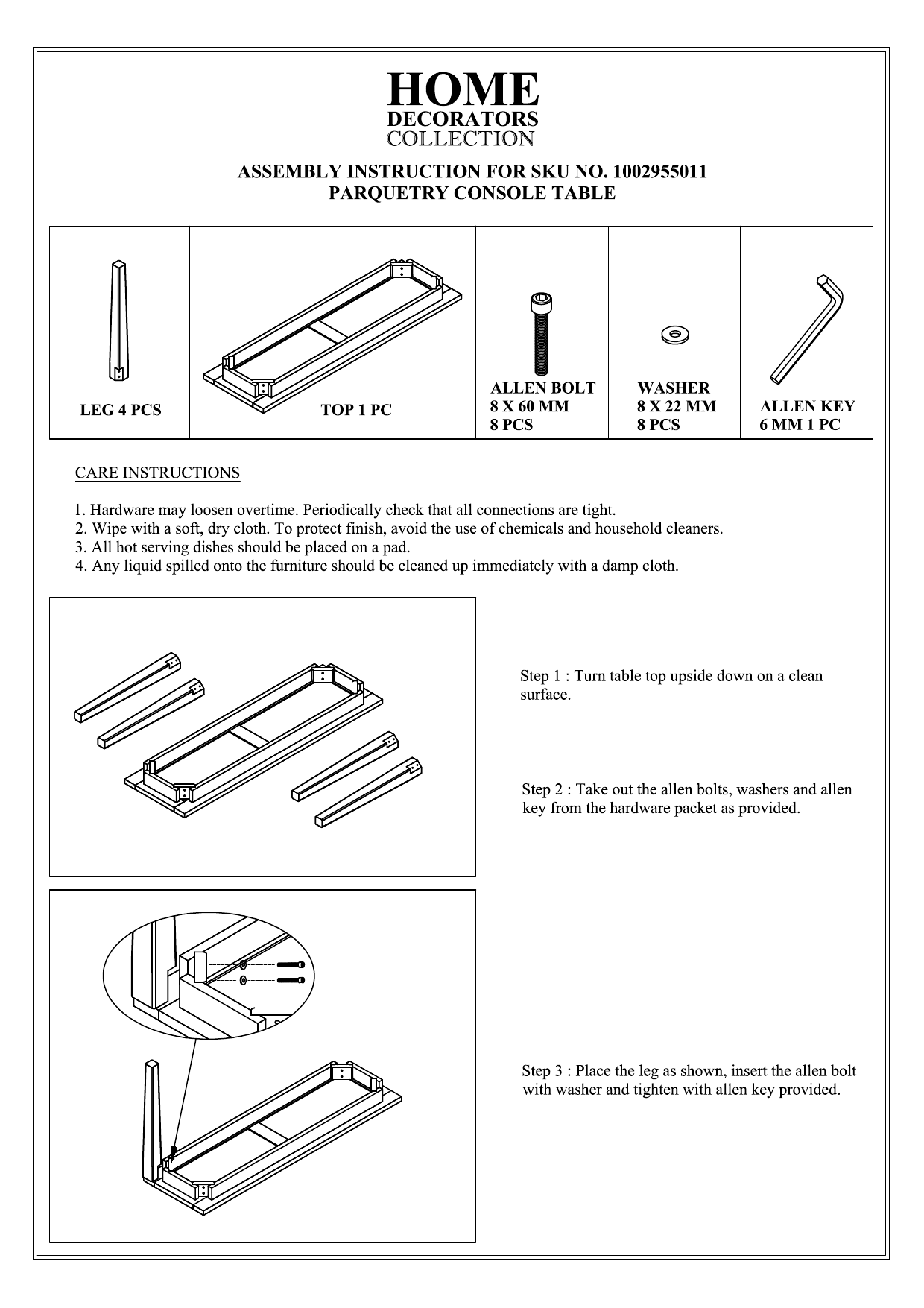 HOME
DECORATORS
COLLECTION
ASSEMBLY INSTRUCTION FOR SKU NO. 1002955011
PARQUETRY CONSOLE TABLE
EL
ALLEN BOLT | WASHER
LEG 4 PCS 8 X 60 MM 8X22MM | ALLENKEY
8 PCS 8 PCS 6 MM 1 PC
CARE INSTRUCTIONS
1. Hardware may loosen overtime. Periodically check that all connections are tight.
2. Wipe with a soft, dry cloth. To protect finish, avoid the use of chemicals and household cleaners.
3. All hot serving dishes should be placed on a pad.
4. Any liquid spilled onto the furniture should be cleaned up immediately with a damp cloth.
surface.
Step 1 : Turn table top upside down on a clean
Step 2 : Take out the allen bolts, washers and allen
key from the hardware packet as provided.
Step 3 : Place the leg as shown, insert the allen bolt
with washer and tighten with allen key provided.
Step 4 : Repeat step -03 for all remaining legs of
table.
Step 5 : Reverse the table it is ready for use.

* Your assessment is very important for improving the work of artificial intelligence, which forms the content of this project