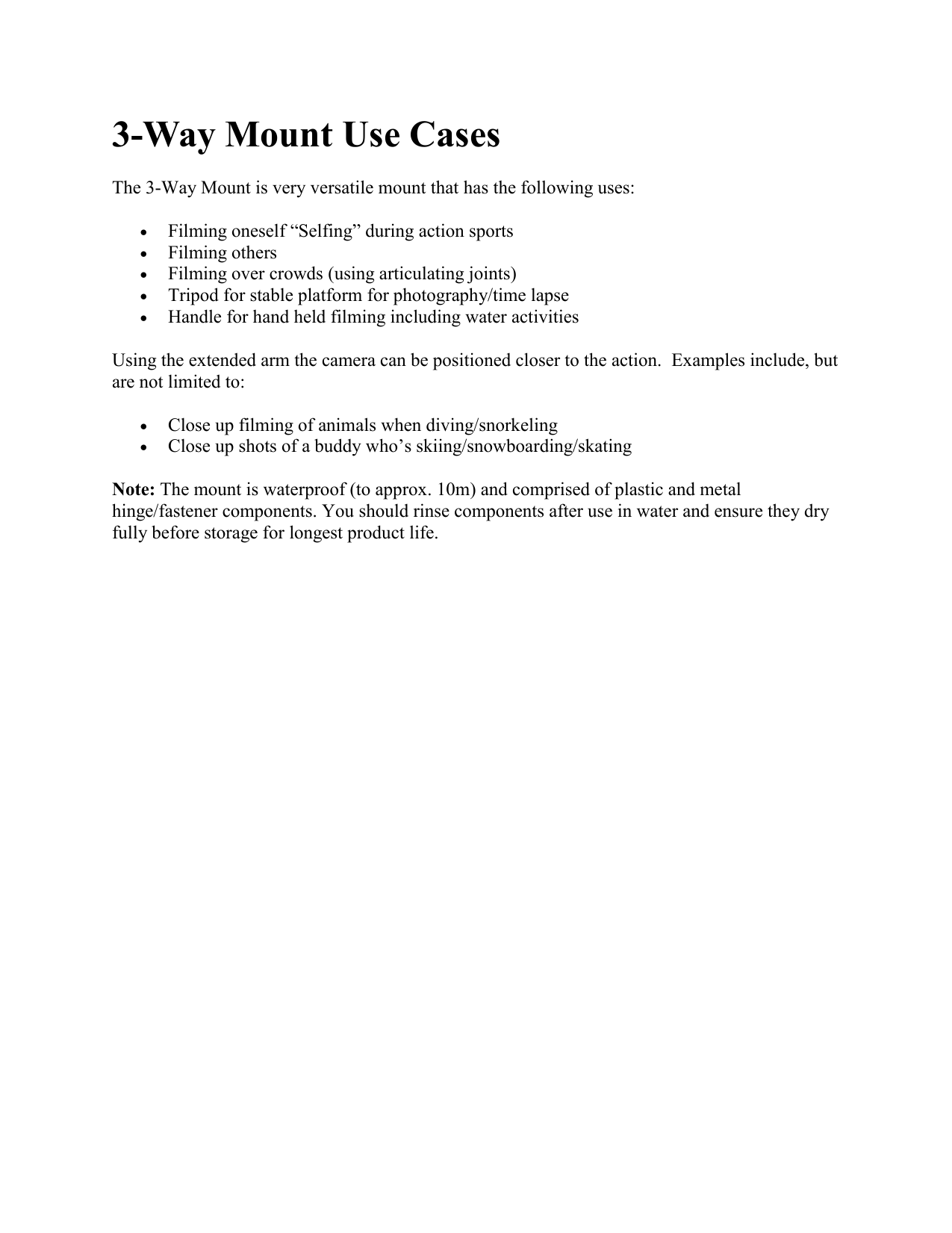 3-Way Mount Use Cases
The 3-Way Mount is very versatile mount that has the following uses:





Filming oneself "Selfing" during action sports
Filming others
Filming over crowds (using articulating joints)
Tripod for stable platform for photography/time lapse
Handle for hand held filming including water activities
Using the extended arm the camera can be positioned closer to the action. Examples include, but
are not limited to:


Close up filming of animals when diving/snorkeling
Close up shots of a buddy who's skiing/snowboarding/skating
Note: The mount is waterproof (to approx. 10m) and comprised of plastic and metal
hinge/fastener components. You should rinse components after use in water and ensure they dry
fully before storage for longest product life.

* Your assessment is very important for improving the work of artificial intelligence, which forms the content of this project