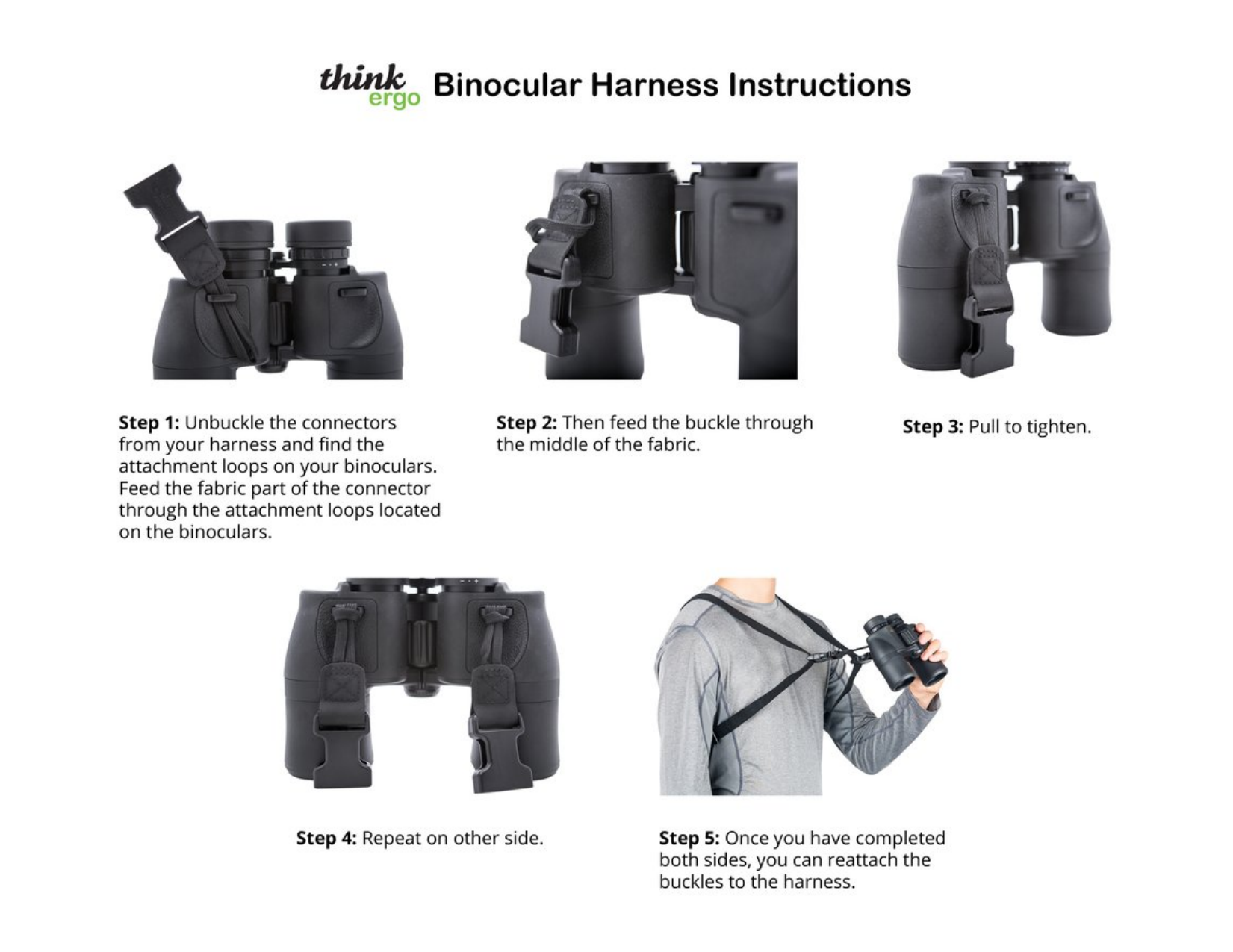 Binocular Harness Instructions
ergo
Step 1: Unbuckle the connectors Step 2: Then feed the buckle through Step 3: Pull to tighten.
from your harness and find the the middle of the fabric.
attachment loops on your binoculars.
Feed the fabric part of the connector
through the attachment loops located
on the binoculars.
Step 4: Repeat on other side. Step 5: Once you have completed
both sides, you can reattach the
buckles to the harness.

* Your assessment is very important for improving the work of artificial intelligence, which forms the content of this project