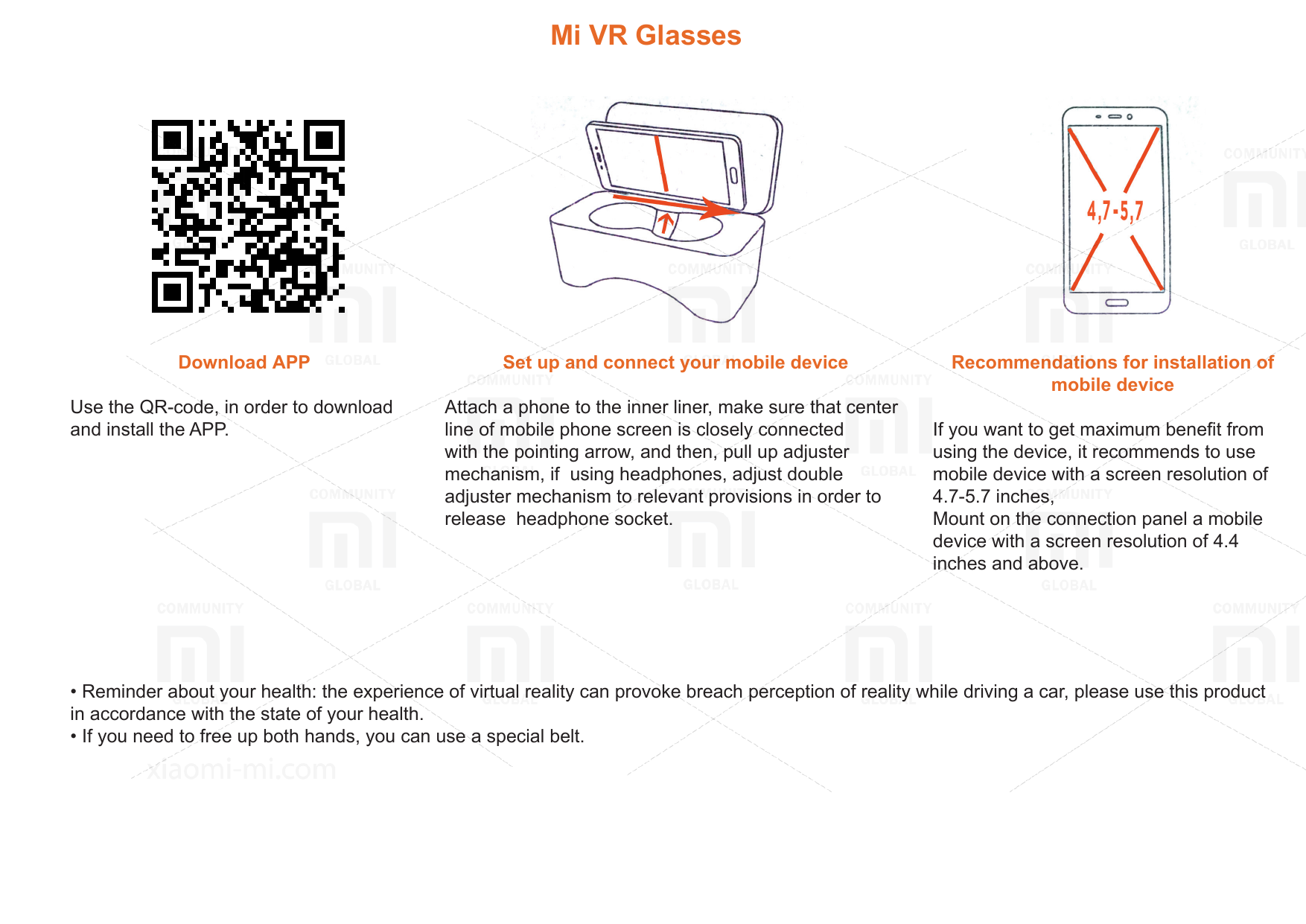 Mi VR Glasses
Download АРР
Use the QR-code, in order to download
and install the APP.
Set up and connect your mobile device
Attach a phone to the inner liner, make sure that center
line of mobile phone screen is closely connected
with the pointing arrow, and then, pull up adjuster
mechanism, if using headphones, adjust double
adjuster mechanism to relevant provisions in order to
release headphone socket.
Recommendations for installation of
mobile device
If you want to get maximum benefit from
using the device, it recommends to use
mobile device with a screen resolution of
4.7-5.7 inches,
Mount on the connection panel a mobile
device with a screen resolution of 4.4
inches and above.
• Reminder about your health: the experience of virtual reality can provoke breach perception of reality while driving a car, please use this product
in accordance with the state of your health.
• If you need to free up both hands, you can use a special belt.

* Your assessment is very important for improving the work of artificial intelligence, which forms the content of this project