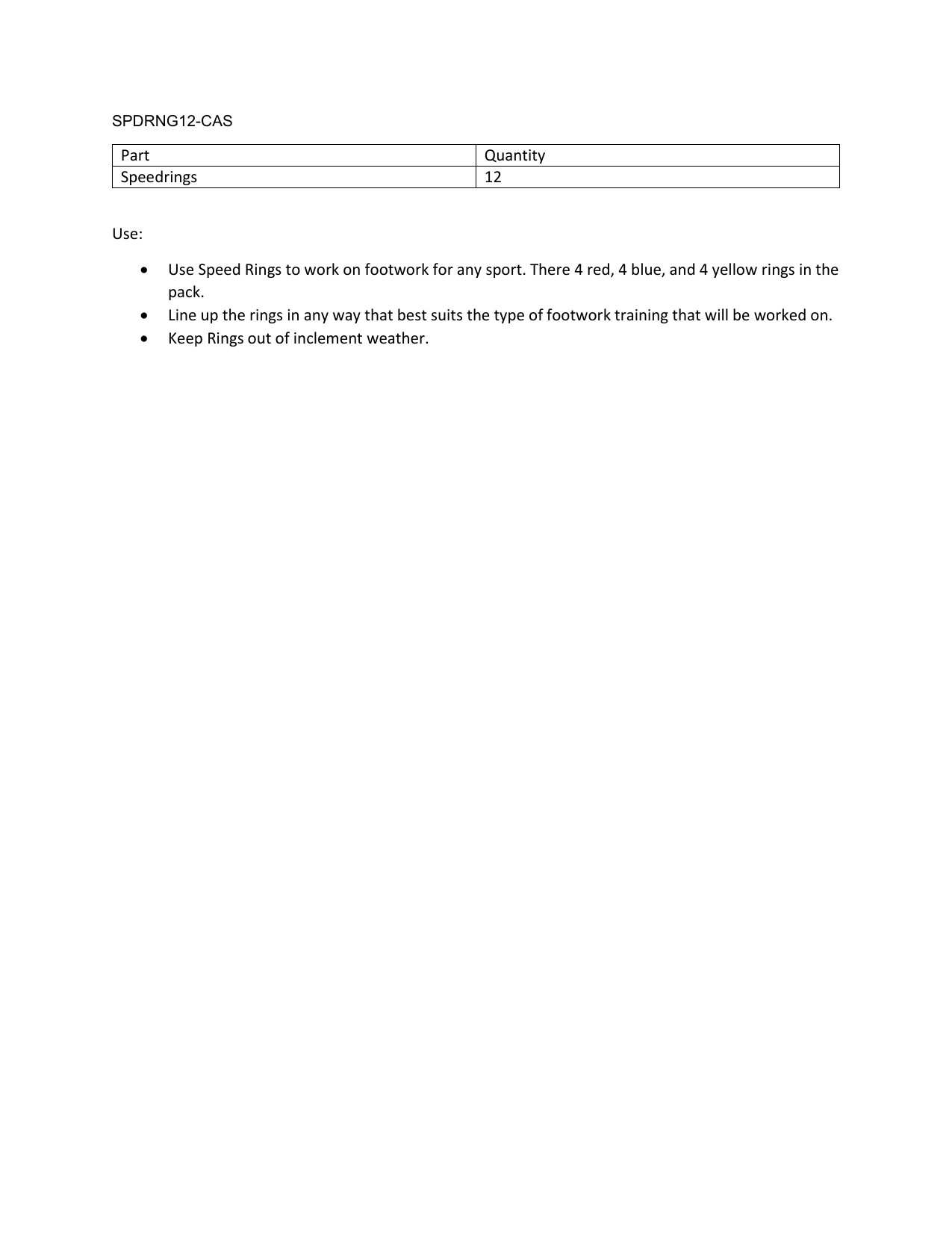 SPDRNG12-CAS
Part
Speedrings
Quantity
12
Use:
•
•
•
Use Speed Rings to work on footwork for any sport. There 4 red, 4 blue, and 4 yellow rings in the
pack.
Line up the rings in any way that best suits the type of footwork training that will be worked on.
Keep Rings out of inclement weather.

* Your assessment is very important for improving the work of artificial intelligence, which forms the content of this project