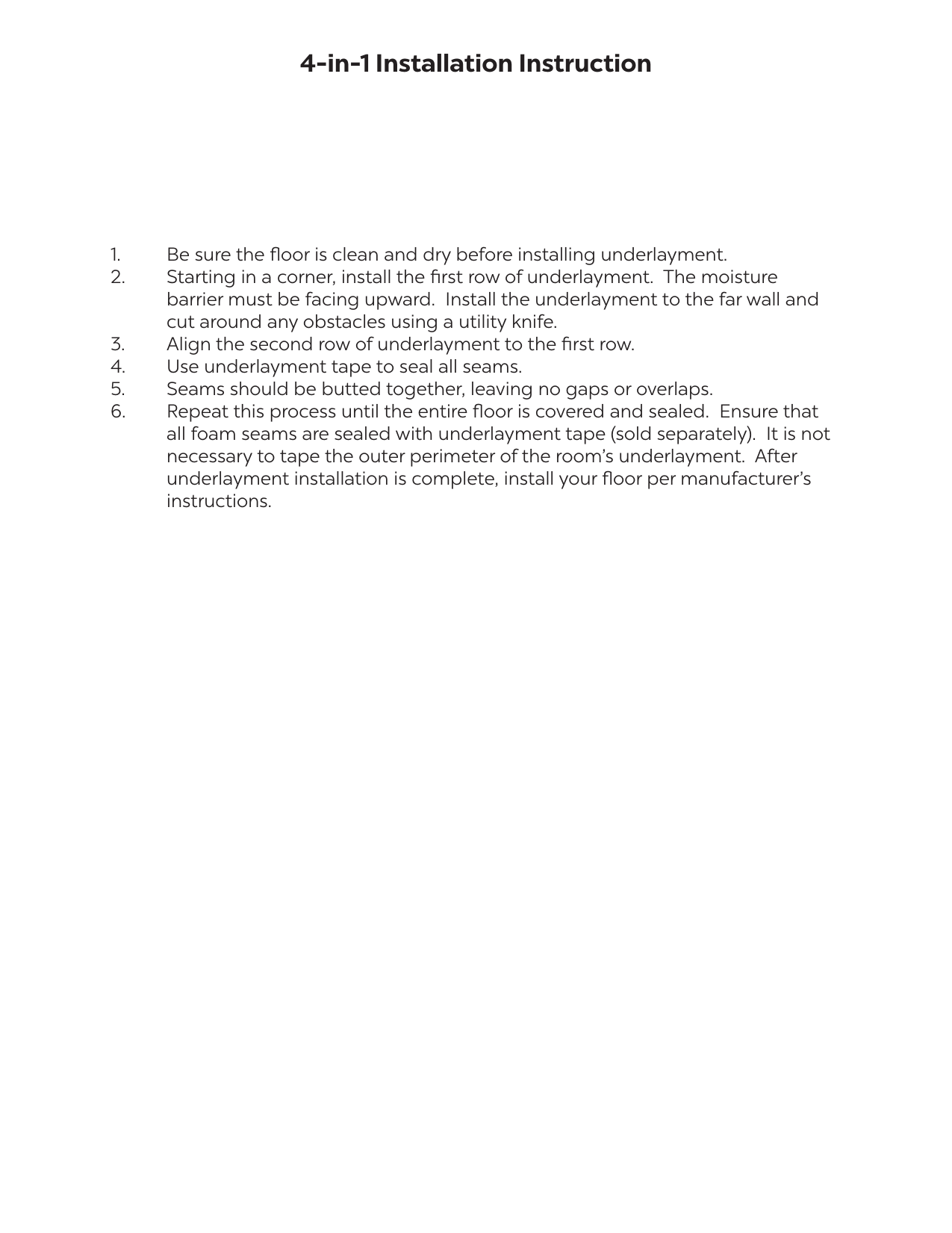 4-in-1 Installation Instruction
1.
2.
3.
4.
5.
6.
Be sure the floor is clean and dry before installing underlayment.
Starting in a corner, install the first row of underlayment. The moisture
barrier must be facing upward. Install the underlayment to the far wall and cut around any obstacles using a utility knife.
Align the second row of underlayment to the first row.
Use underlayment tape to seal all seams.
Seams should be butted together, leaving no gaps or overlaps.
Repeat this process until the entire floor is covered and sealed. Ensure that all foam seams are sealed with underlayment tape (sold separately). It is not
necessary to tape the outer perimeter of the room's underlayment. After
underlayment installation is complete, install your floor per manufacturer's
instructions.

* Your assessment is very important for improving the work of artificial intelligence, which forms the content of this project