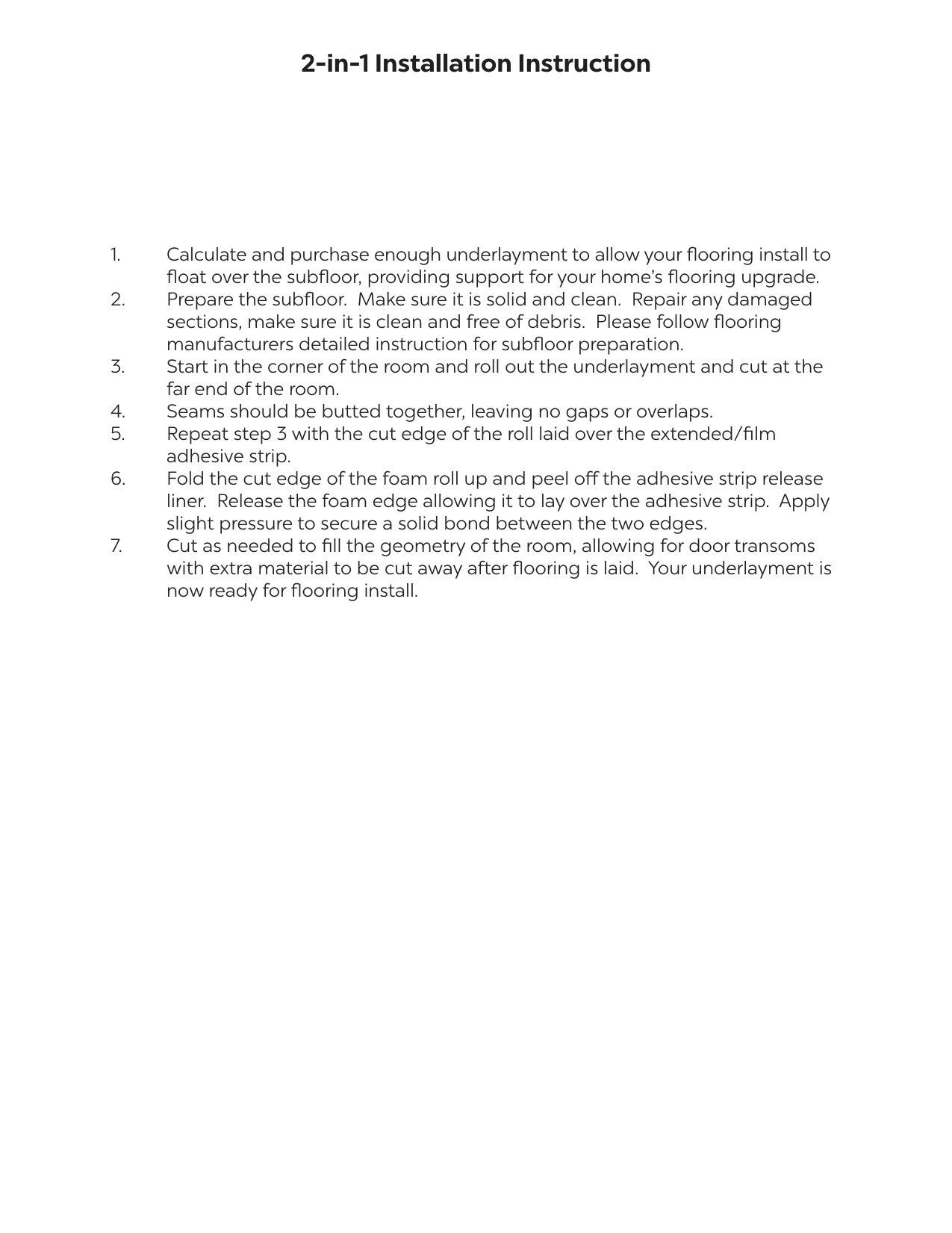 2-in-1 Installation Instruction
1.
2.
3.
4.
5.
6.
7.
Calculate and purchase enough underlayment to allow your flooring install to
float over the subfloor, providing support for your home's flooring upgrade.
Prepare the subfloor. Make sure it is solid and clean. Repair any damaged sections, make sure it is clean and free of debris. Please follow flooring manufacturers detailed instruction for subfloor preparation.
Start in the corner of the room and roll out the underlayment and cut at the far end of the room.
Seams should be butted together, leaving no gaps or overlaps.
Repeat step 3 with the cut edge of the roll laid over the extended/film
adhesive strip.
Fold the cut edge of the foam roll up and peel off the adhesive strip release liner. Release the foam edge allowing it to lay over the adhesive strip. Apply slight pressure to secure a solid bond between the two edges.
Cut as needed to fill the geometry of the room, allowing for door transoms with extra material to be cut away after flooring is laid. Your underlayment is
now ready for flooring install.

* Your assessment is very important for improving the work of artificial intelligence, which forms the content of this project