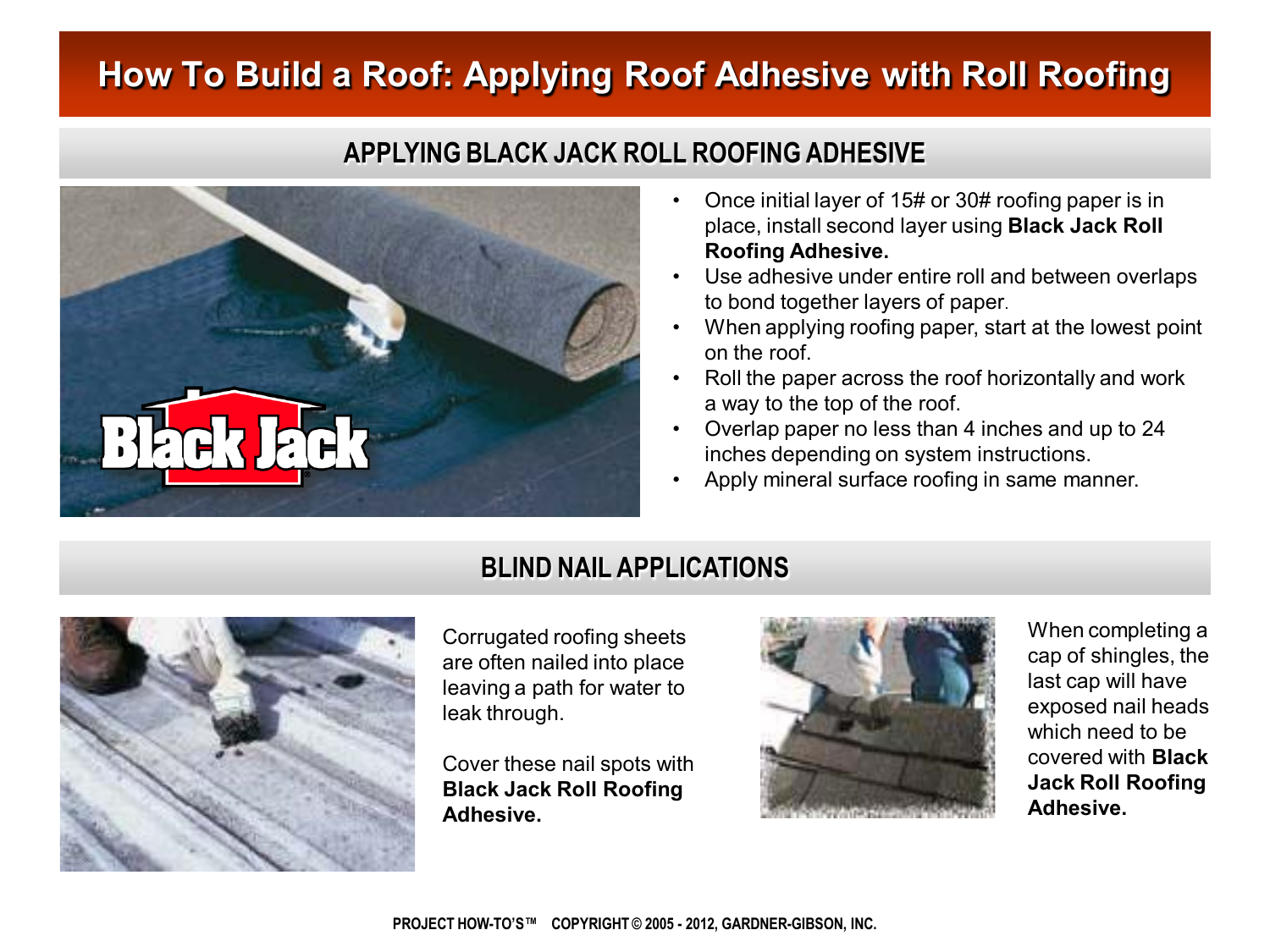 How To Build a Roof: Applying Roof Adhesive with Roll Roofing
APPLYING BLACK JACK ROLL ROOFING ADHESIVE
•
•
•
•
•
•
Once initial layer of 15# or 30# roofing paper is in
place, install second layer using Black Jack Roll
Roofing Adhesive.
Use adhesive under entire roll and between overlaps
to bond together layers of paper.
When applying roofing paper, start at the lowest point
on the roof.
Roll the paper across the roof horizontally and work
a way to the top of the roof.
Overlap paper no less than 4 inches and up to 24
inches depending on system instructions.
Apply mineral surface roofing in same manner.
BLIND NAIL APPLICATIONS
Corrugated roofing sheets
are often nailed into place
leaving a path for water to
leak through.
Cover these nail spots with
Black Jack Roll Roofing
Adhesive.
PROJECT HOW-TO'S™ COPYRIGHT © 2005 - 2012, GARDNER-GIBSON, INC.
When completing a
cap of shingles, the
last cap will have
exposed nail heads
which need to be
covered with Black
Jack Roll Roofing
Adhesive.

* Your assessment is very important for improving the work of artificial intelligence, which forms the content of this project