Allied Brass WP-GRR-36-ORB Installation guide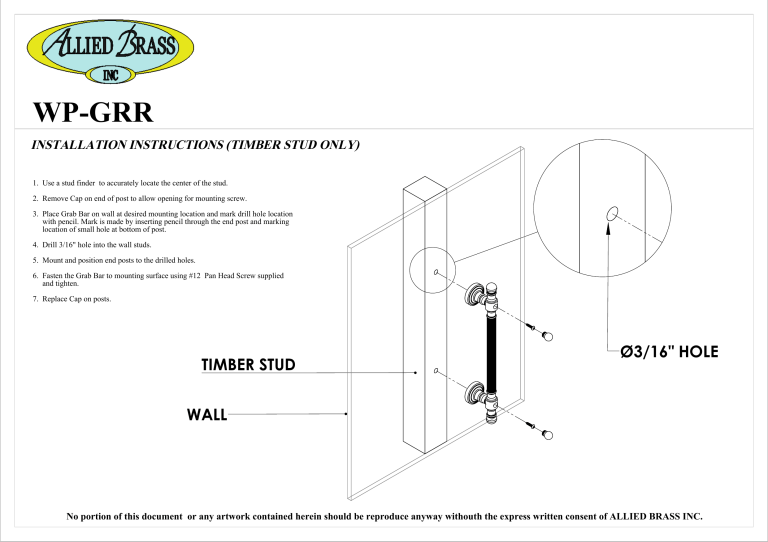 WP-GRR
INSTALLATION INSTRUCTIONS (TIMBER STUD ONLY)
1. Use a stud finder to accurately locate the center of the stud.
2. Remove Cap on end of post to allow opening for mounting screw.
3. Place Grab Bar on wall at desired mounting location and mark drill hole location
with pencil. Mark is made by inserting pencil through the end post and marking
location of small hole at bottom of post.
4. Drill 3/16" hole into the wall studs.
5. Mount and position end posts to the drilled holes.
6. Fasten the Grab Bar to mounting surface using #12 Pan Head Screw supplied
and tighten.
7. Replace Cap on posts.
TIMBER STUD
Ø3/16" HOLE
WALL
No portion of this document or any artwork contained herein should be reproduce anyway withouth the express written consent of ALLIED BRASS INC.

* Your assessment is very important for improving the work of artificial intelligence, which forms the content of this project